App Specification
App Name:

AAStocks M-Winner

Rating:

3

Apk:

com.aastocks.dzh

Cost:

Free

Developer:

http://www.aastocks.com

Market:

market://search?q=pname:com.aastocks.dzh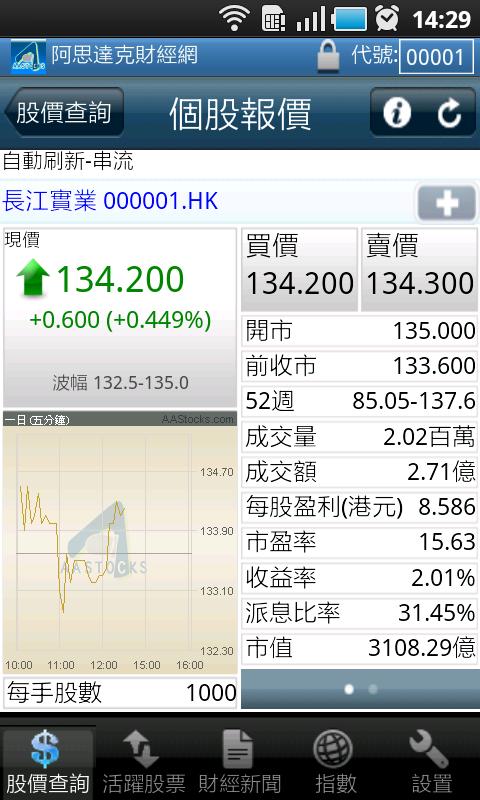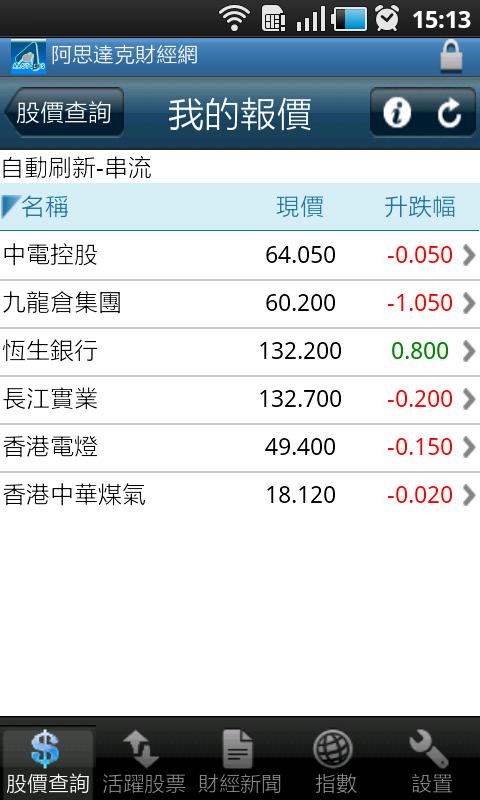 AASTOCKS is Hong Kong's NO.1 professional financial website, the most authoritative financial information and analysis solutions provider and has been well recognized by investors.
According to Nielsen Online SiteCensus statistics, AASTOCKS always has the highest impression count among all Hong Kong's financial websites.
AASTOCKS has now introduced the Android application to provide users with the most comprehensive Hong Kong stock market information and multi-functional analysis service; AASTOCKS Android application updates user with latest market conditions and trends "anytime, anywhere" to capture investment opportunities.
HK Stock Quote
Detailed stock, warrants and CBBC quotes. Comprehensive content includes warrants premium, implied volatility, moneyness, CBBC gearing, etc.
Outlook of World Indices
Hong Kong, China and World Indices are all in the app. From now on, you will get hold of the movement of global stock market.
Real-time trend charts
Supports a number of technical analysis tools, including RSI, MACD, SMA, EMA and Bollinger Bands.
TOP 20
The information of "TOP 20" most active stocks, warrants and CBBCs will allow you to react quickly to the changing market conditions.
Comprehensive Financial News
More than 300 financial news are delivered on a daily basis. The function will keep you updated with the latest market news and fortune highlights.
Latest Search
"Latest Search" function can display up to 20 recent viewed stock.
My Quote
You can input any of your favourite stocks in "MY QUOTE", the stock information shall then be updated by just a single click.
Stock Finder
The "Stock Search" function allows you to search your interested stock by simply entering the stock name, stock number or phonetic.
Previous Post: AndroSpeech
Next Post: Korn Ringtone