App Specification
App Name:

All Guitar Chords

Rating:

4

Apk:

com.nroid.allguitarchords

Cost:

US$1.99

Developer:

http://www.myappcatalog.com

Market:

market://search?q=pname:com.nroid.allguitarchords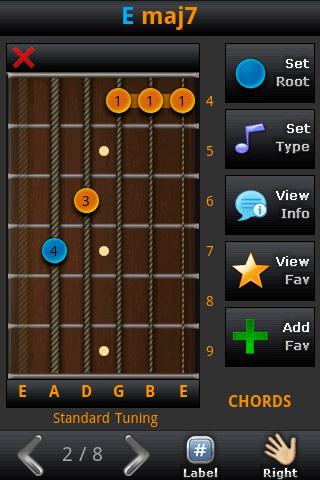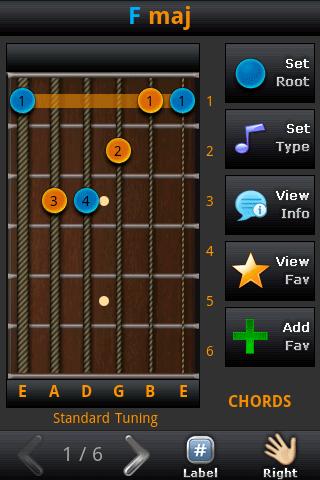 Guitar Chord Encyclopedia: This handy app includes over 3000 of the most commonly used guitar chords, as well as information on chord theory and easy-reference diagrams. Dont forget to check out Chord Quiz feature to test your skill.
Download it now. You have 15 minutes to play with it. If for some reasons you dont like my app, visit the My apps page, tap Uninstall & Refund button to get the full refund.
Features:
- No need internet connection.
- Comprehensive database with over 3,000 chord voicings
- A Chord Quiz feature allows the user to test their learning on an ongoing basis. There are 3 levels: Easy, Normal and Hard
- Beautiful design, easy to read notes and chord information
- Each chord comes with many positions.
- Easy to detect the Root note (see the blue circle)
- Supports Left and Right handed.
- You can add selected chords to your favorites for easy access.
Dont forget to check out my other apps All Guitar Scales & Guitarists Reference
Previous Post: Broken Families Poems
Next Post: Eminem Recovery Clock Widget