App Specification
App Name:

Android Ghost Munch

Rating:

3.73

Apk:

com.spwebgames.ghostmunch

Cost:

Free

Developer:

http://spwebgames.com/ghostmunch/android.php

Market:

market://search?q=pname:com.spwebgames.ghostmunch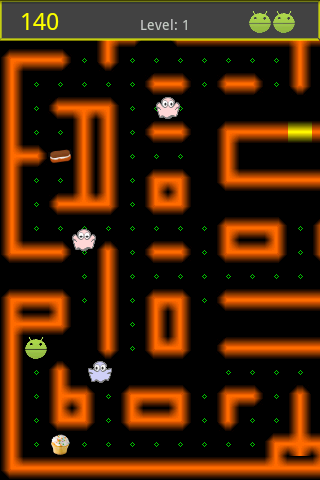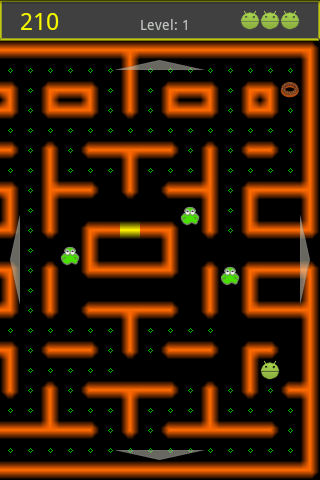 Classic arcade gaming but set in the world of Android. The aim is to control the green Android to eat the dots and powerups in the maze while avoiding the ghosts.
Powerups are available in the form of Android releases names (cupcakes, donuts, eclairs, and gingerbread), and enable you to eat the ghosts.
Once all the dots have been eaten the level is complete. Each level is progressively more difficult as the effectiveness of the powerups gradually decreases. In this version, there are 6 levels to complete in total.
There are several mazes to choose from:
Classic Munch is roughly based on the original arcade game maze; Super Munch and Mega Munch are larger, more difficult mazes to provide an extra challenge!
Previous Post: Do Droids Dream of Fine Sheep?
Next Post: Take Pose Lite