App Specification
App Name:

Armored Defense

Rating:

4.29

Apk:

com.armoredsoft.android.armoreddefense.game

Cost:

US$3.97

Developer:

http://armoredsoft.com

Market:

market://search?q=pname:com.armoredsoft.android.armoreddefense.game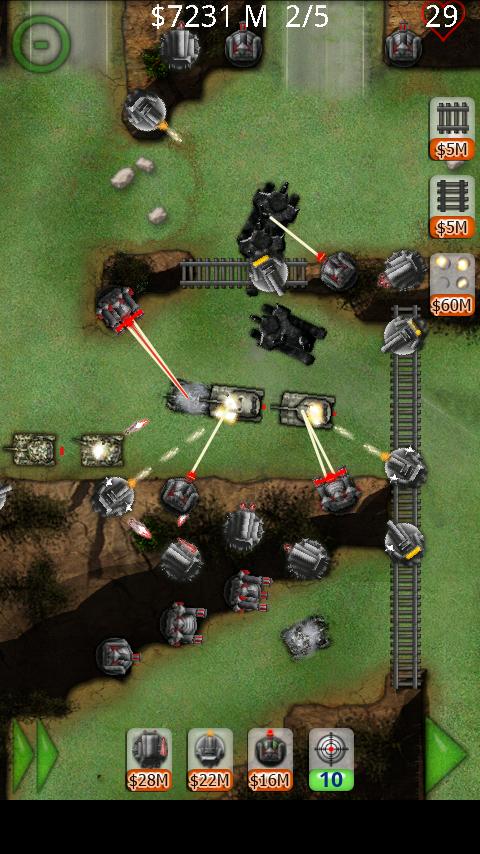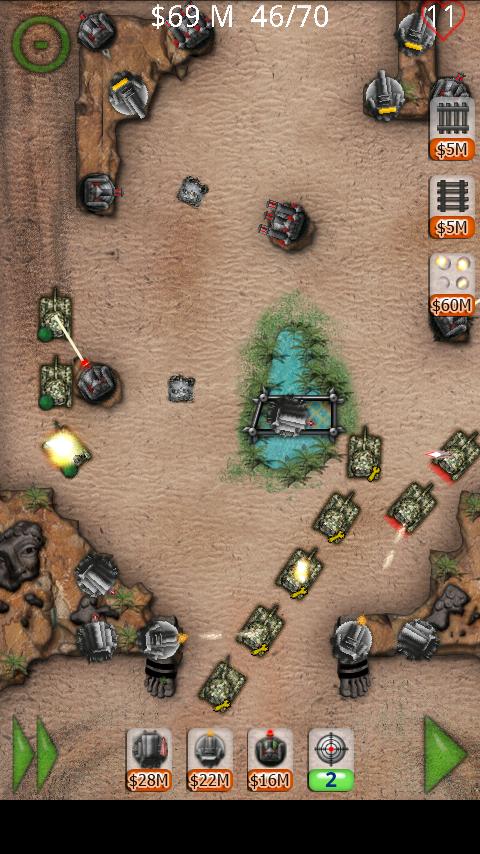 $100 USD CONTEST!! See the blog for details
Reviews:
It's very rare that you'd encounter a towerdefense type of game for the Android that is as detailed, welldesigned and developed as Armored Defense. Arnold Zafra AndroidApps.com
Armored Defense is a great tower defense games, it might even be one of the best, it looks great and has even more features than I've mentioned here such as dropping bombs and laying mines. Mark Dell AndroidSpin.com
Strategic Tower Defense, a surprise from start to end. Far away of others Tower Defense games in quality, realism and game play.
Unique Features: BIG maps (3 levels of zoom), railways for towers, bombers and minefields!
Special equipment of tanks: Stealth, Antimissile, Speed boost, Self repair and The Tortoise
2 difficulty levels and 3 military careers to engage, in 3 different scenarios: thousand of missions and hundreds of hours of fun!
Tip: play the Training Camp to test your strategy with the towers and tanks
VERY IMPORTANT If you like the game, please rate it, so I can spend more time doing it better!
If you have some issues, please email me (tap Send email to developer bellow). I will respond all the queries. We will make the game better together!
IMPORTANT License Check: The first time you run the game, you have to have WiFi or Mobile Network ON!!
KNOWN ISSUE: The first time the game load could run very slow in some phones (Galaxy S, …). SOLUTION: exit the game (phone BACK button) and restart it.
Previous Post: Mr. Runner
Next Post: Droid Balance Lite