App Specification
App Name:

Australias Prime Ministers

Rating:

4

Apk:

appinventor.ai_kourteridis.NAA003

Cost:

Free

Developer:

Market:

market://search?q=pname:appinventor.ai_kourteridis.NAA003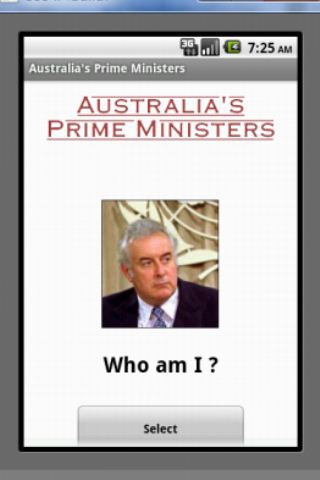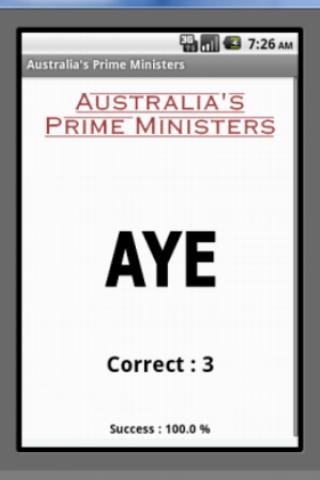 Test you knowledge of Australias Prime Ministers with this photo quiz.
Including links for info on all the Prime Ministers at the National Archives Websites.
This app is not created by or affiliated with the National Archives. This is an unofficial and beta attempt to provide a fun way to learn more about Australias political history.
This basic app was created with Google App Inventor
Previous Post: Sudoku Vision
Next Post: Omdroid Advanced Hangman