App Specification
App Name:

B-Rhymes Dictionary

Rating:

4.13

Apk:

com.brhymes.android

Cost:

Free

Developer:

http://www.b-rhymes.com

Market:

market://search?q=pname:com.brhymes.android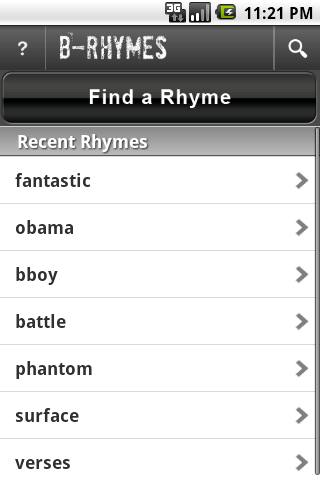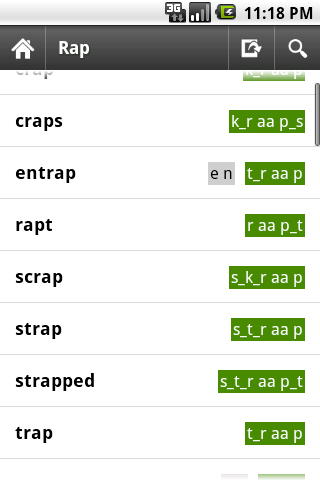 Dont forget to try long pressing a word.
B-Rhymes is a rhyming dictionary thats not stuck up about what does and doesnt rhyme. It gives you words that sound good together even though they dont technically rhyme as well as regular rhymes.
For the haters that say fate doesnt rhyme with fake, I say gtfo. This app isnt for you.
Previous Post: Yahoo! Search for Android
Next Post: BreadCrumbTrails