App Specification
App Name:

Bart Simpson Soundboard

Rating:

4.33

Apk:

sharkbite.android.bartsimpsonsb

Cost:

Free

Developer:

http://sharkbite-apps.blogspot.com/

Market:

market://search?q=pname:sharkbite.android.bartsimpsonsb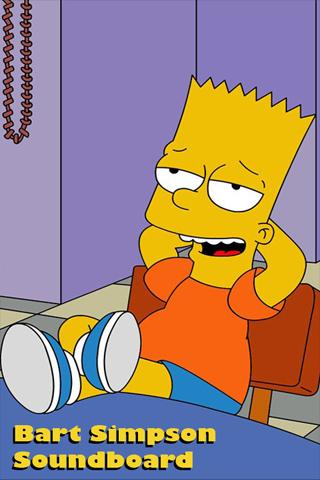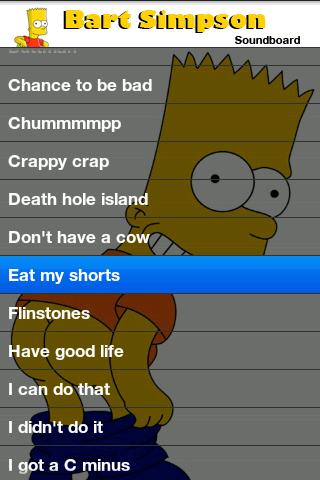 Bart Simpson Soundboard! For all you fans out there, this soundboard is dedicated to the popular Simpsons character Bart Simpson.
Play the Bart Simpson sounds directly as soundboard or set them as your default ringtone or notification.
You can also add the Bart Simpson sounds to your alarm sounds list of your phone.
Previous Post: Body Talk Pt 2
Next Post: Wolf My Face Free!