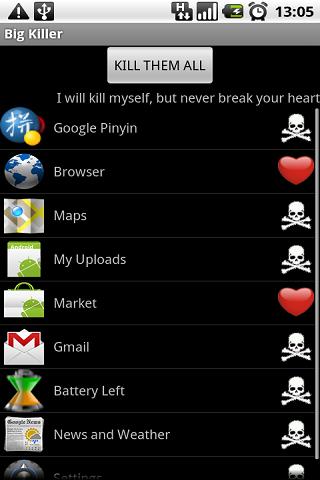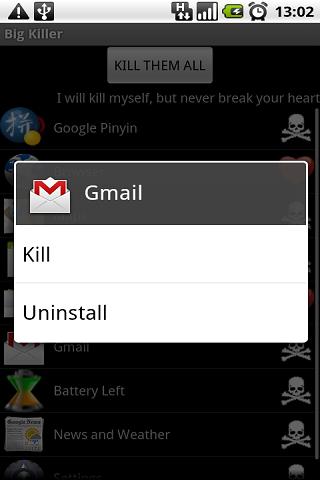 Now supports 2.2 Froyo
A open sourced task killer. Much easier to use than any other task killer, task manager or process manager.
To use:
1. Kill all running apps, click the big button.
2. Add app to or remove from white list, tap on it.
3. Kill or uninstall an app, long press it.
Chinese: 大杀器
Source: http://j.mp/b14tpm
App Specification
App Name:

Big Killer

Rating:

4.18

Apk:

com.petersun.bigkiller

Cost:

Free

Developer:

http://sites.google.com/site/qq993663

Market:

market://search?q=pname:com.petersun.bigkiller