App Specification
App Name:

BoatUS

Rating:

4.65

Apk:

com.derektrauger.boatustowing

Cost:

Free

Developer:

http://www.boatus.com

Market:

market://search?q=pname:com.derektrauger.boatustowing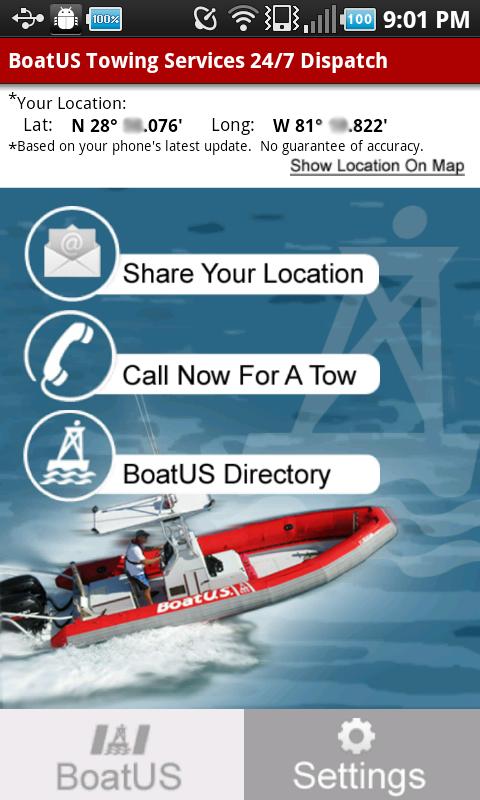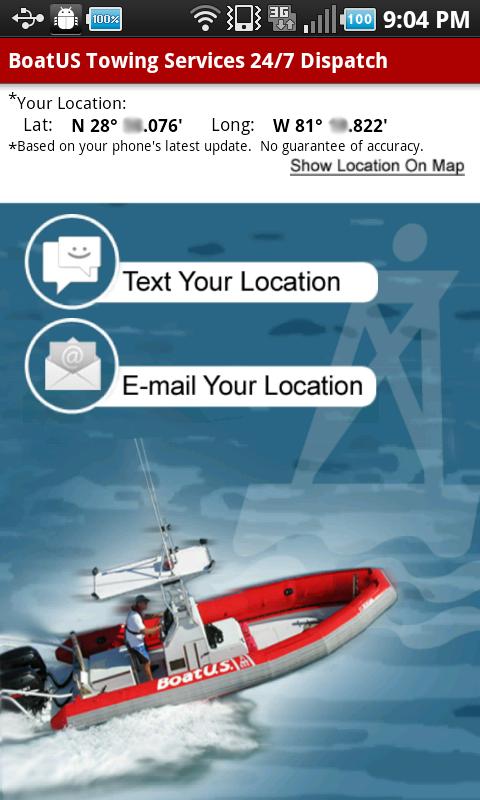 Get the App that revs up the fun factor in your boating lifestyle!
* Text or Email your boat's location to other boaters
* Share your raft up anchorage or favorite fishing hole
* Show your boat's near shore location on Google Maps
* Displays your Latitude & Longitude (even out of cell range)
* Call for a tow and BoatUS will know where you are
* Access 25 BoatUS Services for your boat's tool bag
* Get the hottest boating news from BoatUS Press Room
BoatUS – Boat Owners Association of The United States knows boaters like to:
* Share breathtaking cruising destinations
* Keep a log of where they've been on the water
* Warn others of where to avoid 'Uh Oh' grounding spots
* Have the comfort knowing they can call 24/7 for a tow
Use the BoatUS App to easily send your phone's GPS Latitude and Longitude with a Google map link.
Even use it to notify friends on shore when and where you begin and end your float plan!
BoatUS also knows boats break down, go aground and trailer tires blow out when least expected. Who wants to fork out over $600 for a tow? That's why this App also has similar features to a vehicles automatic locator.
Press the "Call for a Tow" option on the home screen and a 24/7 crew mate of BoatUS will answer, knowing who you are, what boat you're on and where you are. A key feature, since tens of thousands of the boaters who call for a tow unfortunately don't know exactly where they are located.
Even though this app doesn't replace good seamanship and navigation skills, it is a nice addition to add to your boats tool bag.
And it's free.
The BoatUS App not only displays the phones latest nautical Latitude and Longitude right in front of you, it's GPS function should still work even when out of cell phone range.
What a perk if you need to relay it over VHF radio in times of need!
BoatUS Members who choose to buy Unlimited Towing are also prepared when the unexpected engine breakdown, non emergency tow, soft ungrounding, battery jump, fuel delivery and or trailer roadside assistance is needed.
BoatUS can pay the bill on the spot so you don't have to!
BoatUS is the biggest, the best and the most trusted boat towing program available providing:
* Representation for recreational boaters on Capitol Hill
* Top Rated Boat Insurance policies for sail, power & fishing
* 24 Hour Insurance Claims Service
* Marina repair and fuel discounts at 900 locations nationwide
* Rewards at West Marine boating equipment stores
* Magazines- BoatUS, Seaworthy, Trailering & Angler
* Over 26 key services for boaters needs
Download the free BoatUS App and try it out today.
At Sea. On the Bay. On a Lake. On the River. On the Road.
Also, call 800-888-4869 now to join BoatUS and buy Unlimited On-Water and Trailer Assist for less than you probably spend for your auto club. They don't cover boats and usually don't pay for tows of boat trailers!
See www.derektrauger.com for other Apps created for boaters.
Previous Post: Top Songs 2010
Next Post: eat-app