App Specification
App Name:

BreaK

Rating:

3.71

Apk:

com.ltaubert.breakgame

Cost:

Free

Developer:

http://www.d.kth.se/~ltaubert/android/index.html

Market:

market://search?q=pname:com.ltaubert.breakgame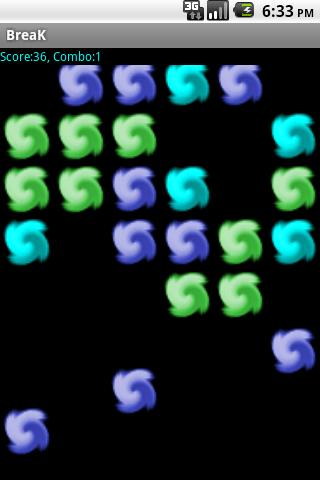 *If you dont understand the game, read the How To Play!!*
*Colors doesnt matter, theyre just eye candy!*
A quickpaced reflex game, where the goal is to break rows of blocks, by filling them up. Like Tetris, only the blocks are all dimensioned 1×1, and its a lot faster!
Recent changes:
Download the new version now!
Search market for rocksolid!!
Previous Post: Droid Invaders 3D Beta
Next Post: Guess Phrase Thanksgiving Ed.