App Specification
App Name:

C64 Games Music Collection

Rating:

3.77

Apk:

com.nullwire.bazaar.c64

Cost:

Free

Developer:

http://androgg.com

Market:

market://search?q=pname:com.nullwire.bazaar.c64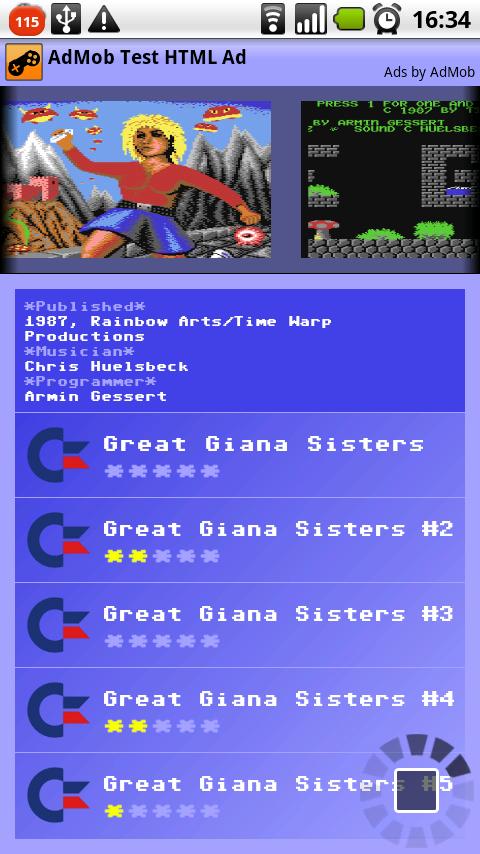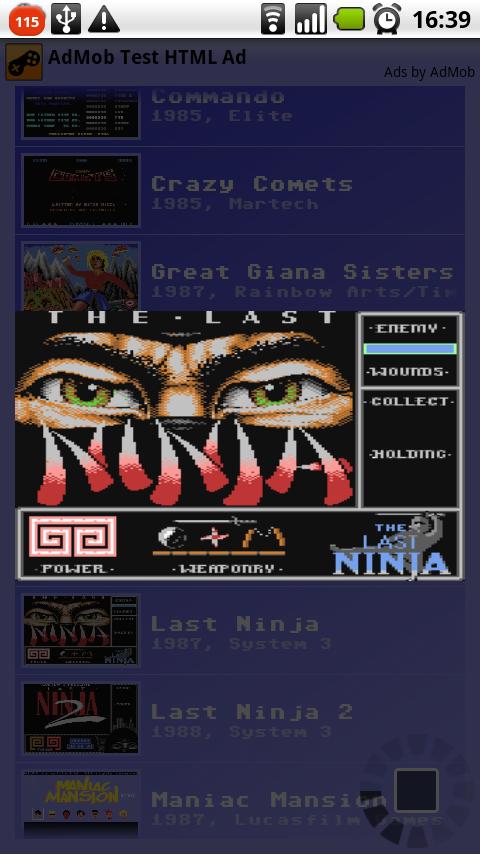 Remember Maniac Mansion, the Great Giana Sisters, The Last Ninja, Rob Hubbard, the Ocean Loader, Arcade Joysticks and so on?
This is a small collection of that wonderful C64 games music.
Write your requests in the comments.
Some of the requests are AMIGA tunes. They will be added after the next software update.
Previous Post: Mike Baldwin Comedy Soapbox
Next Post: iAzkar