App Specification
App Name:

Car Data Manager Donate

Rating:

5

Apk:

com.rgoble.cardatamanager.donate

Cost:

US$1.99

Developer:

http://rgsoftwaredev.blogspot.com/

Market:

market://search?q=pname:com.rgoble.cardatamanager.donate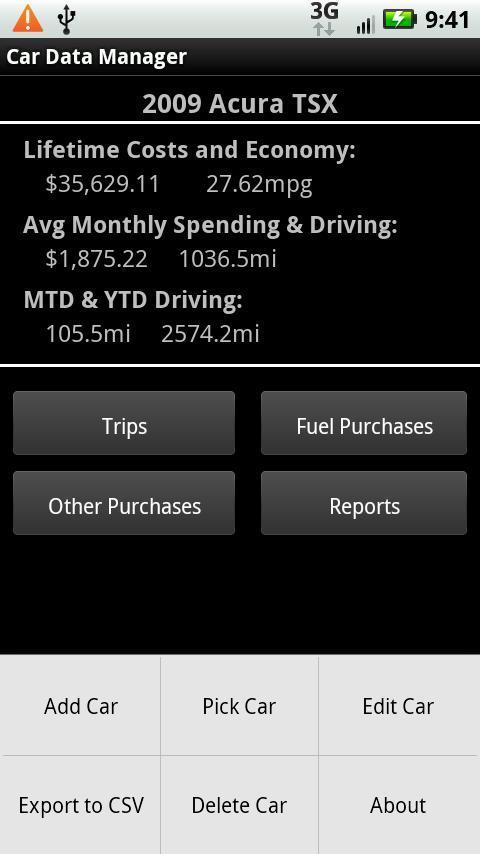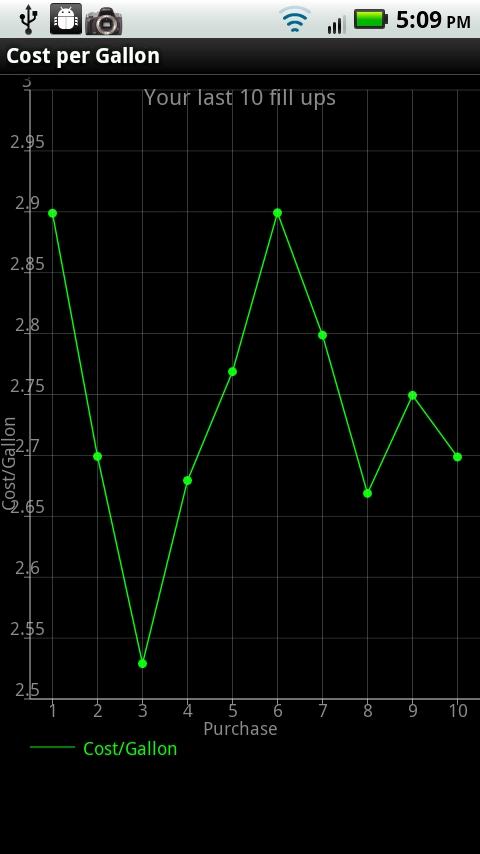 Car Data Manager is a car tracking utility. It requires an SD Card and Android 1.5 and higher.
* Track Driving, Spending, and Fuel Economy for multiple cars with a UI designed for speed.
* Data is stored in a sqlite3 database on your SD card, so you will never lose your data if you uninstall the program or wipe your device to load new ROMs.
* Reports/Graphs!
– Spending Pie Chart
– Spending Line Chart
– Fuel Economy Line Chart
– Driving Line Chart
– Gas Price Line Chart
* Export data to CSV files that are readable in Excel
* Email CSV files
* New Features added to this version weeks prior to being added to the ad-supported version.
* No Ads (Try the Ad-Supported Version first before you buy! You will not lose your data!)
Previous Post: 17 Language Thesaurus
Next Post: Depressed nipple