App Specification
App Name:

Crocodile Keyboard CK2 Update

Rating:

2.62

Apk:

com.crocodilekeyboards.crocodilekeyboard

Cost:

US$3.19

Developer:

http://www.crocodilekeyboards.com

Market:

market://search?q=pname:com.crocodilekeyboards.crocodilekeyboard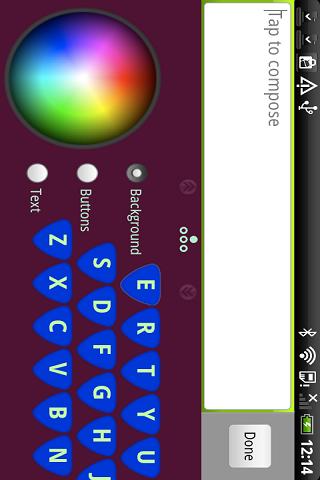 Crocodile Keyboard update for version 1.1 to 2.1 for use on Android 1.5 phones and up.
This update is intended to upgrade existing users rather than new user downloads.
New users should download Crocodile Keyboard CK2 and go to website for install and user guide instructions.
Recent changes:
This 2.1 update adds to the new colour keyboard by giving the user the option to switch on and off the vibrate and click feedback functions.
These options can be found on the drop down colour wheel page.
A Youtube basic user install and user video guide is now available.
Previous Post: Beat Player free
Next Post: EnglishGreek Mini