App Specification
App Name:

DevNest

Rating:

3.67

Apk:

com.nuxnix.devnest

Cost:

Free

Developer:

http://www.carnochanrogers.co.uk

Market:

market://search?q=pname:com.nuxnix.devnest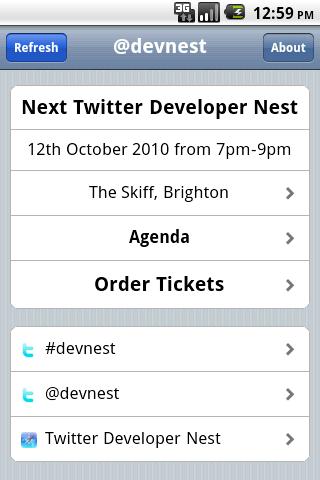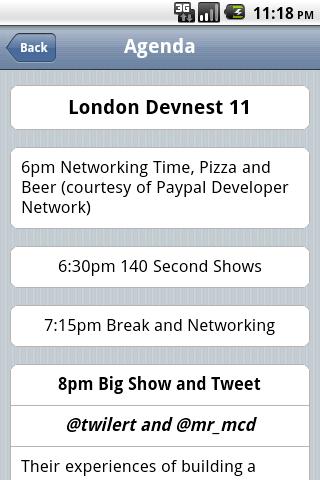 Twitter Developer Nest (DevNest) is a free monthly gathering for developers using the Twitter API in London, United Kingdom. From this app, you can see when the next meetup is, view the upcoming agenda and see the latest discussions and news about the event on Twitter, as well as many other exciting features.
Previous Post: Restoring Alaska: Exxon Valdez
Next Post: Live Wall: Magic Ring!