App Specification
App Name:

DJStudio Demo

Rating:

2.95

Apk:

com.beatronik.djstudiodemo

Cost:

Free

Developer:

http://www.beatronik.com

Market:

market://search?q=pname:com.beatronik.djstudiodemo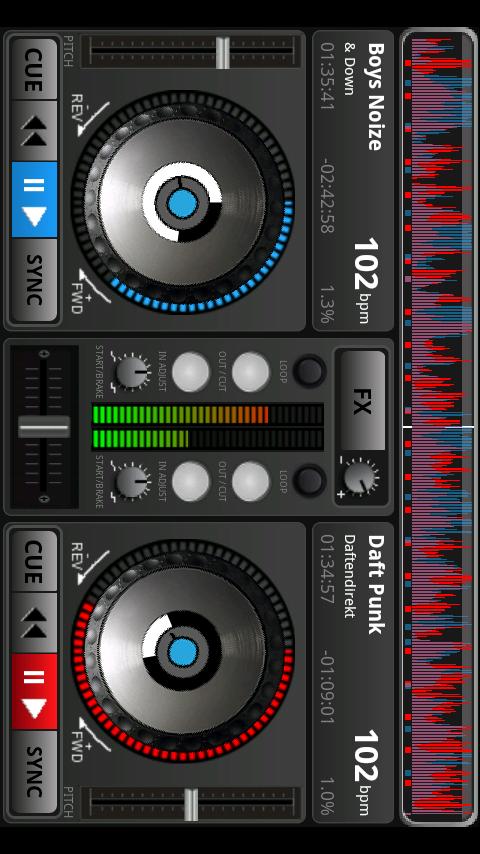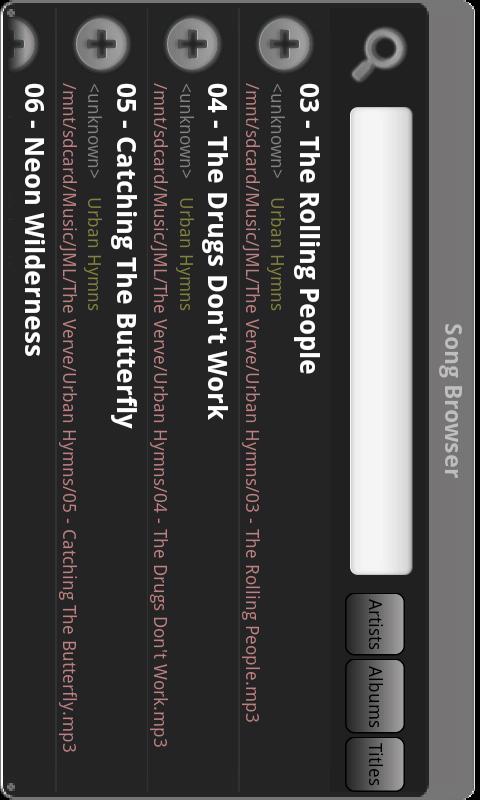 DJStudio is a Virtual DJ like application which enables you to scratch, loop or pitch your songs in the palm on your hand.
This DEMO version has all the full version features available, without ads but song length is limited to 1 min
Verified compatibility:
- Nexus One
- HTC Desire, EVO 4G
- EPIC 4G
- Motorola DroidX
- Galaxy S, Galaxy Tab
Features:
- No ads!
- Extremely short loading time
- Background loading option
- MP3 and WAV real time pitch shift
- Smart automix feature(automatically crossfades to next track in the current playlist or on the second deck)
- Dedicated playlists for deck 1 & 2
- Auto-saving playlists
- START and BRAKE disk speed adjustment such has CDJ 1000MK
- Twin deck on one screen
- Single deck mode for each deck with landscape and portrait support
- Jog size auto-fit for large resolutions
- Dedicated volume controls for deck 1 & 2
- Smooth and responsive controls
- Music waveform visualization with tempo markers
- Automatic BPM detection
- Manual BPM edition
- Loops with IN and OUT adjustment
- Possibility to CUT loops
- CUE save and recall
- Record through mic during 5 mins
- Embedded effects such as spinning back tap, DJ scratches, laser shots, horns
If you have issues with this program or if you have some questions don't hesitate to write us an email.
tags : music player loop pocketdj party mixer app dj
Previous Post: DVR:Tie Cat Pack Vol2
Next Post: MyLife