App Specification
App Name:

DotClock

Rating:

Apk:

umito.android.dotclock

Cost:

US$1.39

Developer:

http://blog.umito.nl

Market:

market://search?q=pname:umito.android.dotclock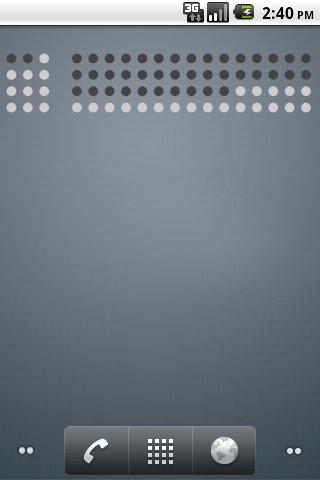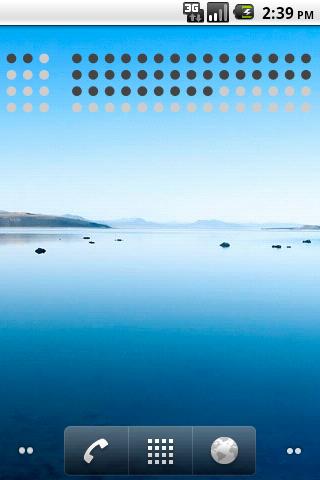 DotClock is a minimalistic clock widget.
It displays the current time using grey dots.
Note:
This is not an app. You wont find it in your app list.
LongPress on a open space on your desktop, then select widgets from the popup menu. In the popup list you can select the DotClock and place it where you want.
Previous Post: Distorted
Next Post: Blood Alcohol Tracker