App Specification
App Name:

Easy Answer Button

Rating:

3.74

Apk:

org.nsd.easyanswer

Cost:

Free

Developer:

http://studentwebs.colstate.edu/daniels_nathan1/

Market:

market://search?q=pname:org.nsd.easyanswer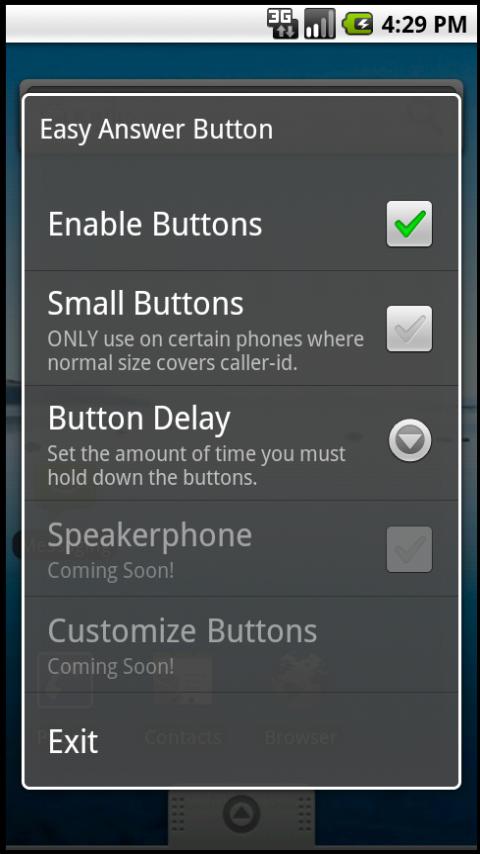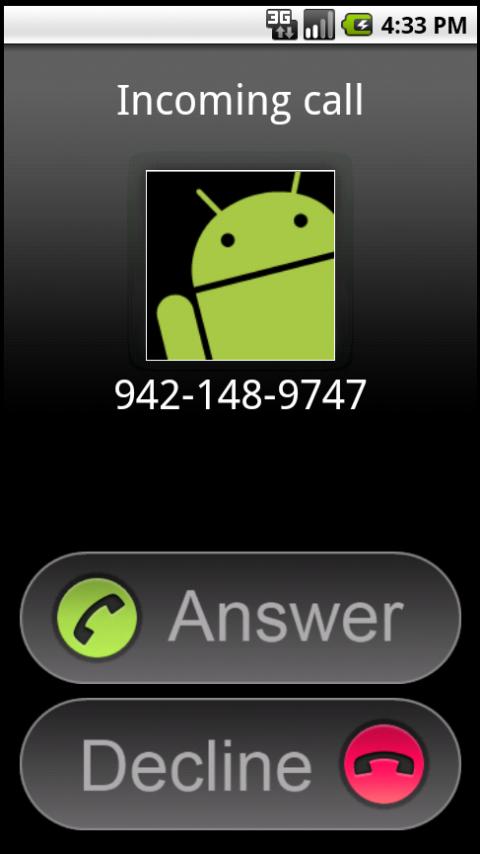 This application replaces the default sliders needed to answer or ignore an incoming call with two easy-to-use buttons.
This version fixes:
1. The covering of caller-id on some phones.
2. The delay before the buttons show up has been eliminated 90% of the time.
3. The layout algorithm has been updated for more phone sizes.
Previous Post: Julian Day Number
Next Post: Custom Android Font Switcher