App Specification
App Name:

Electronic Quarterback

Rating:

3.75

Apk:

com.wtf.football

Cost:

US$1.00

Developer:

http://www.coleco.com

Market:

market://search?q=pname:com.wtf.football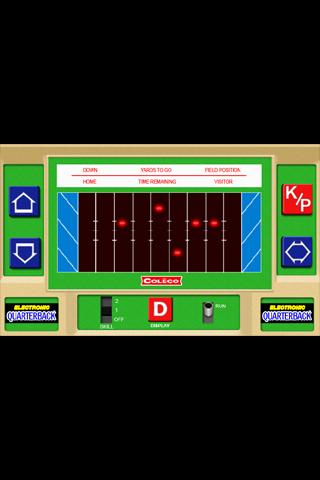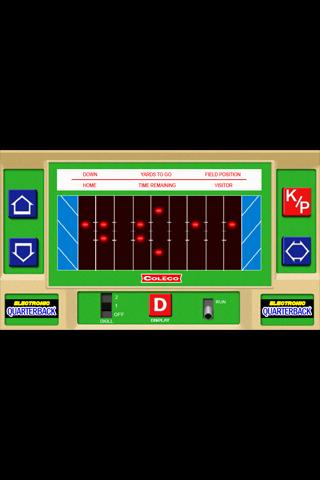 Remember when you could play Football with just two thumbs? Well, now you can again! The 80's classic Coleco Electronic Quarterback is now on your Android phone and it's just as much pure, addicting fun as it was back in the day.
Features:
•Use the control stick to select pass or run plays.
•Use the arrow keys to control your LED.
•Cross the screen 10 times to score.
•Use the D button to display the score and down information at any time.
•Enjoy the sound effects and button controls just like you remember from when you were a kid!
Coleco and Warp the Form – bringing back the 80's one game at a time!
Previous Post: The Sims 3 Add-On Pixel Remove
Next Post: Augmented Scavenger Hunt