App Specification
App Name:

Engine Driver JMRI Throttle

Rating:

4.26

Apk:

jmri.enginedriver

Cost:

Free

Developer:

http://enginedriver.rrclubs.org

Market:

market://search?q=pname:jmri.enginedriver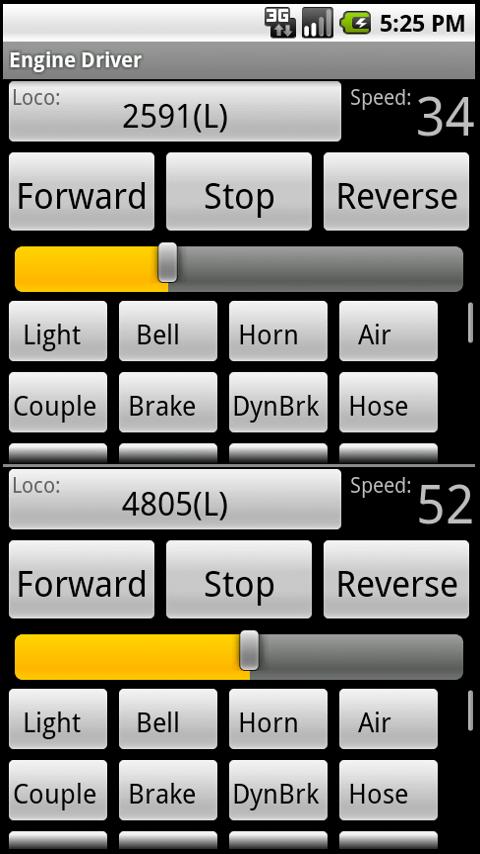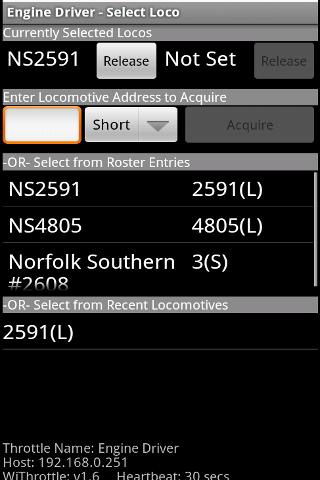 Run your trains from your Android phone!
Engine Driver is a model railroad throttle app for use with JMRI. Connects to WiThrottle server to control one or two DCC locos direction, speed, up to 29 user-configurable functions, plus turnouts, routes and power. See website for prerequisites and setup.
Recent changes:
This version suppresses the popup soft keyboard on several panels until EditText view is touched (Thanks, Robin Becker), fixes a small bug, and updates jmdns (again).
Previous Post: LiL Eddie SMSDrop
Next Post: SpanishDanish Mini TR