App Specification
App Name:

EvenBetterNumberPad Keyboard

Rating:

4.19

Apk:

net.fredricknet.inputmethod.latin

Cost:

US$3.99

Developer:

http://sites.google.com/a/fredricknet.net/numberpadkeyboard/

Market:

market://search?q=pname:net.fredricknet.inputmethod.latin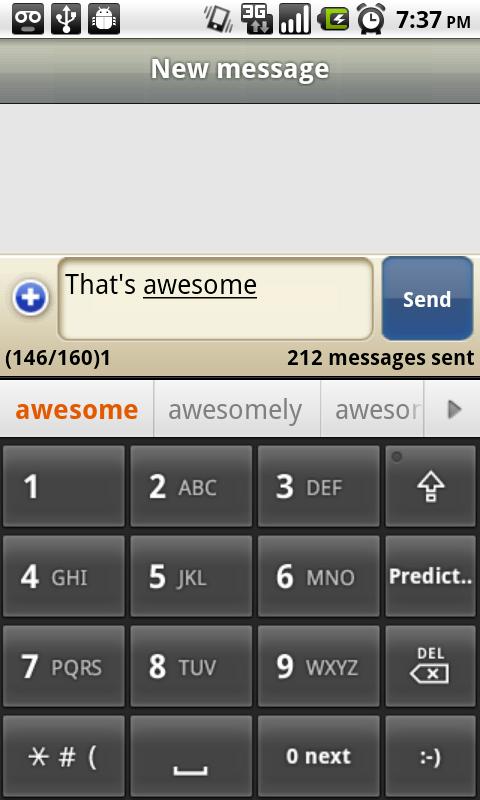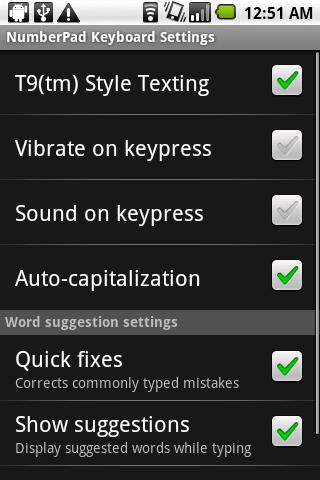 Shelly: Next word button is the '0′ in predict mode. (Shown in first picture)
Haley: The add word button is the '0′ in abc mode
Best T9 style input for Android and great for Handcent!
Features:
Add word button in abc mode
Tap and predict modes
Learns word prediction order
Next button in predict mode
Full keyboard in landscape
If you have any trouble, please email. I'm excited to help! I can't reply to comments down below, so if you have a problem, you really, *really* should email me.
swift smart better keyboard uber chompsms
Previous Post: Rare Random Wallpapers Vol.III
Next Post: Ringtone Katy Perry