App Specification
App Name:

eyeZ

Rating:

3.46

Apk:

com.cardilloscreations.android.eyez

Cost:

Free

Developer:

http://CardillosCreations.com

Market:

market://search?q=pname:com.cardilloscreations.android.eyez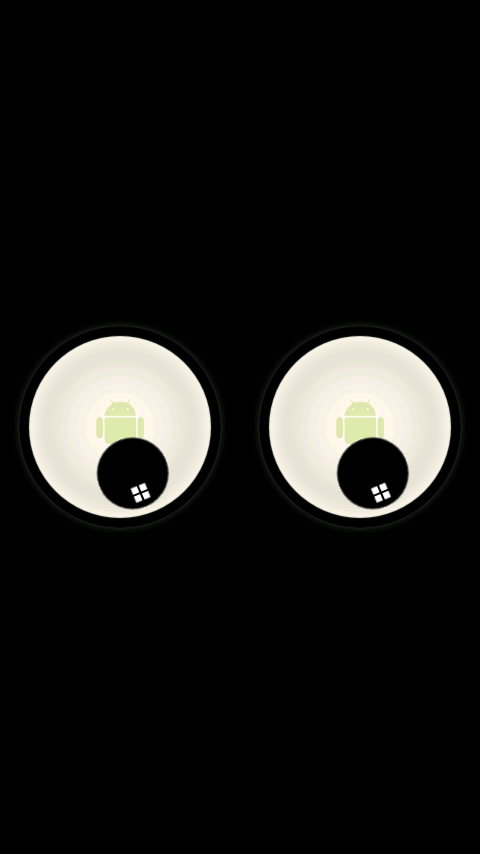 A pair of eyes that roll around as you move the device around. Just a little something silly for some free entertainment and a few quick laughs. Enjoy!
Options menu allows you to make the eyes fixed or floating based on your preference. Similar to Xeyes in some ways, but uses gravity instead of mouse movements.
Recent changes:
Updated sensitivity to reduce jumping that was happening on the earlier and slower android devices.
Previous Post: Cheap international calls
Next Post: EDay Trading Mind