App Specification
App Name:

Free App of Today

Rating:

3.65

Apk:

com.zrgiu.faot

Cost:

Free

Developer:

http://www.zrgiu.com

Market:

market://search?q=pname:com.zrgiu.faot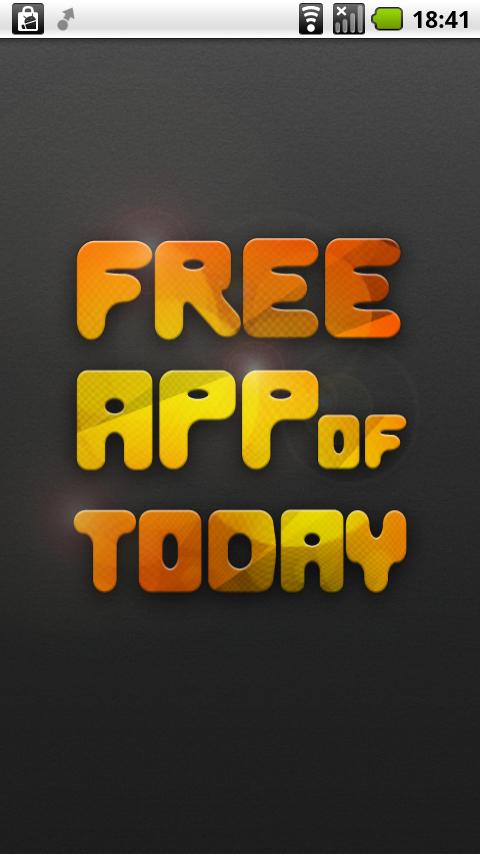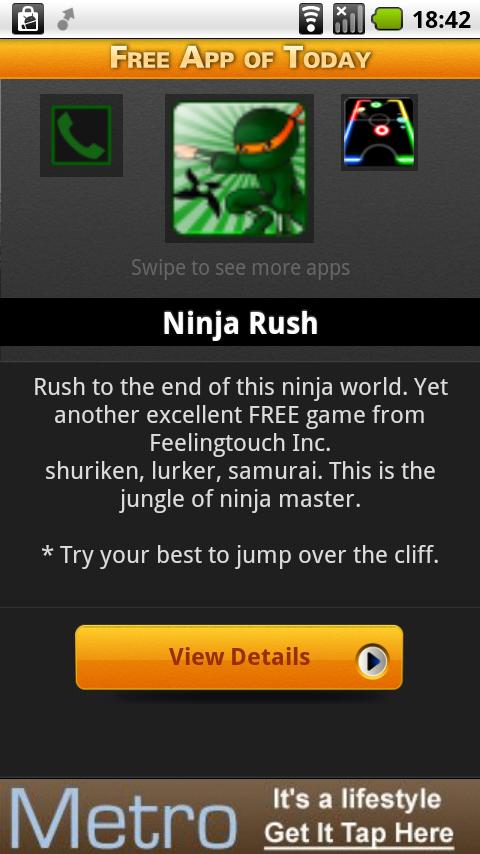 You can now finally have the best free apps on the Market brought to your phone every day!
Why should you loose hours every day searching for new fun games or useful apps when we can do that for you ?
All applications were manually picking are free, have high ratings and relatively new, so most of content will be unknown to you.
Features:
* hall of fame – best applications in the past period, hand picked by our team
* yesterdays apps – did you forget to check which were the best apps yesterday? dont worry, we handled that
* daily notifications – reminders each day of the days best app
* ability to remove ads by registering – press the hardware MENU key
Previous Post: QuickSendTo
Next Post: Built Ford Tough