App Specification
App Name:

GPS-Mate

Rating:

3.78

Apk:

com.confitek.gpsmates

Cost:

US$6.61

Developer:

http://www.confitek.de

Market:

market://search?q=pname:com.confitek.gpsmates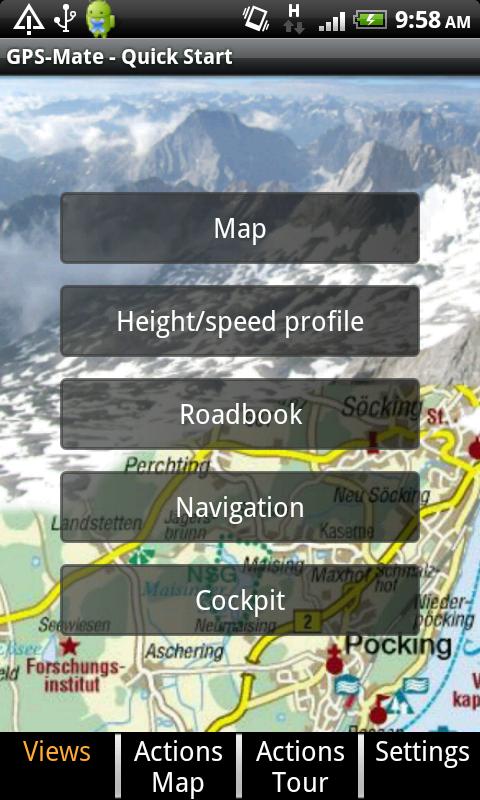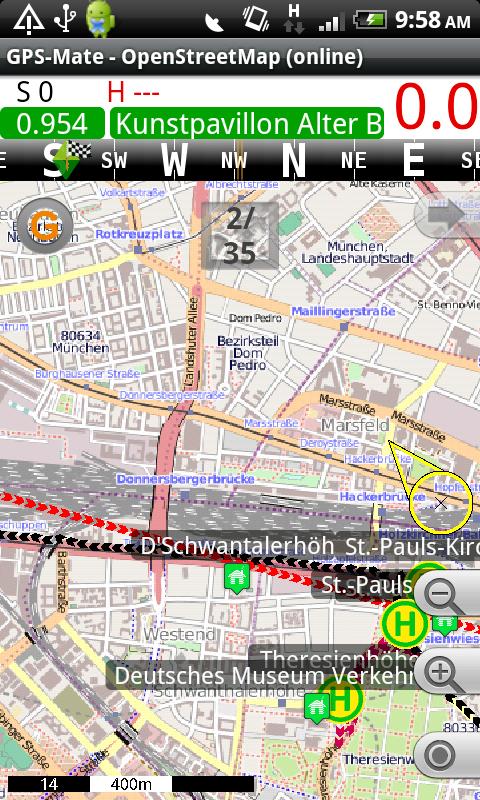 GPS Outdoor Navigation for biker, hiker, skier, sailor and pilots.
GPS-Mate is for outdoor enthusiasts and adventure travellers. Opposed to other apps GPS-Mate uses its own map engine for showing online maps, saving and using them offline. Worldwide special maps and self-scanned maps are supported for many different projections.
Professionals use the PC version too.
Use online, topographic and scanned maps, aerial and sat photos. Save own maps for use without network. Navigate and manage tours (GPX,KML,LOC), record own tracks and Point-Of-Interests and plan new tours.
See height/speed profiles. Find your contacts and places in the maps. Send your location and meeting point(SMS).
The roadbook navigation leads you to your outdoor destination.
+ Trip computer for biker.
+ Compass
+ Compatible PC version for pre- and post-processing.
+ Languages: German/English
+ Tour formats: GPX, KML, TUR, LOC
+ Map formats: Online maps, GMM, NMAP, self scanned and calibrated JPG and PNG
+ Units: metric, imperial, nautical
+ Coordinates: WGS84, UTM, Gauß-Krüger
+ Easy usage via Quick Start screen
+ Slope map Switzerland for skiers
+ App2SD
Previous Post: Discovery Health
Next Post: VIPSeats.com