App Specification
App Name:

Grocery Sum

Rating:

5

Apk:

org.codechimp.grocerysum

Cost:

US$1.58

Developer:

http://www.codechimp.org

Market:

market://search?q=pname:org.codechimp.grocerysum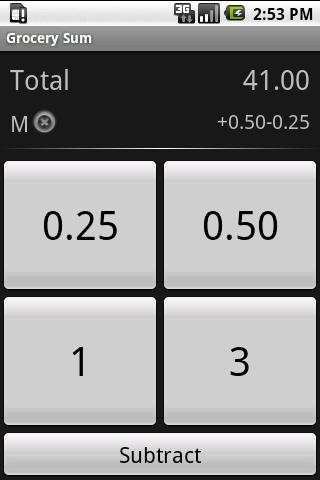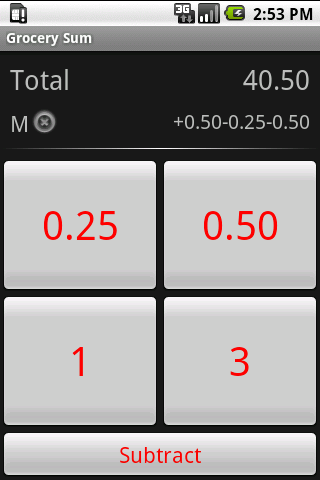 Featured on Googles Android.com Market Hi-lights as a Top Paid Shopping application.
Estimate your grocery shopping with 5 simple buttons.
Press a combination of buttons to quickly add the approximate value of each item you put in your basket keeping a rough total.
Auto memory to add the last item combination again.
Previous Post: ABC 4 Mobile Local News
Next Post: Megan Fox SMSTap