App Specification
App Name:

Gschickt PRO incl Backup

Rating:

4.71

Apk:

com.bolutions.smspro

Cost:

US$2.70

Developer:

http://m.gschickt.de

Market:

market://search?q=pname:com.bolutions.smspro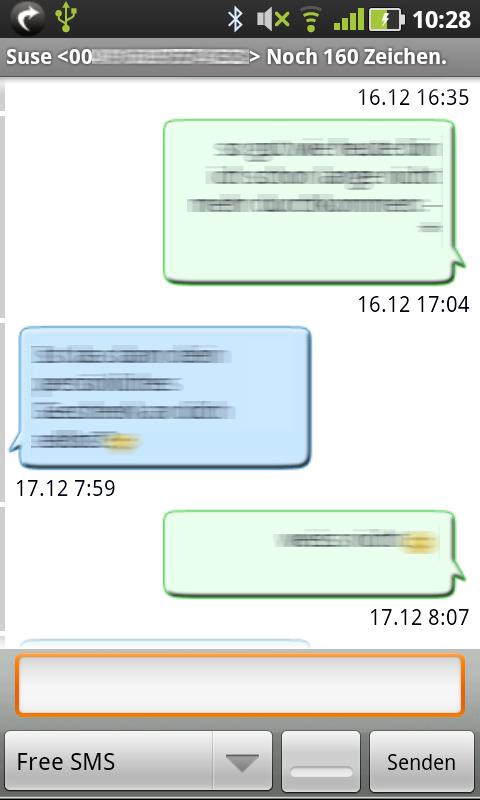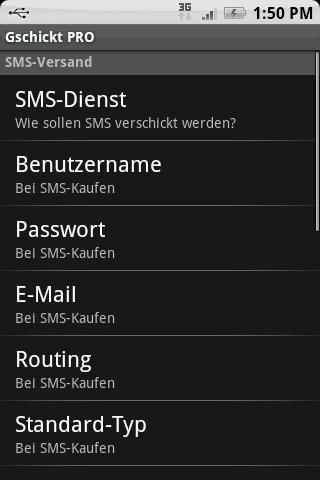 Gschickt is an mobile messaging client for tour android-smartphone. Gschickt can replace the provided messaging-app (like Handcent SMS)
You can write messages over your normal simcard or cheaper/free with the help of some internet-providers like sms-kaufen, innosend).
NEW:
Write unlimited free message to other Gschickt-user (Gschickt MessageService)
More Informations:
http://www.gschickt.de/s/MessageService.html
Please consider:
Theres an PRO-Version with additional features.
Features:
* Messages up to 800 characters
* Text modules
* Different identities (your number at sms-kaufen)
* more styles and colors
* Statistics
* Change font-size
* Smileys
* Notifikation in status-bar (New Messages, received messages)
* individual ringtones (for special numbers, too)
* Vibration on/off
* Toggle-Button to avoid sending messages by mistake
* Contactphotos
* TextToSpeech TTS
* Bubble-Design
* Threads
* Server-Backup: With the backup/sync-function you can save your messages online on our servers. So you can switch your mobile or reset to factory settings without losing your messages.(Online SMS Backup & Rester).
Requirements:
* Android 1.6 or higher
* Wifi, GPRS, UMTS, EDGE, … for using the internetproviders
Please report bugs via mail or http://www.gschickt.de/s/kontakt/problem+melden/1/gschickt.html and dont vote with 0 stars when getting errors :-).
Previous Post: AndroidDreamer
Next Post: X-Girls Online