App Specification
App Name:

Humphrey

Rating:

4.2

Apk:

com.pwg.Humphrey

Cost:

Free

Developer:

Market:

market://search?q=pname:com.pwg.Humphrey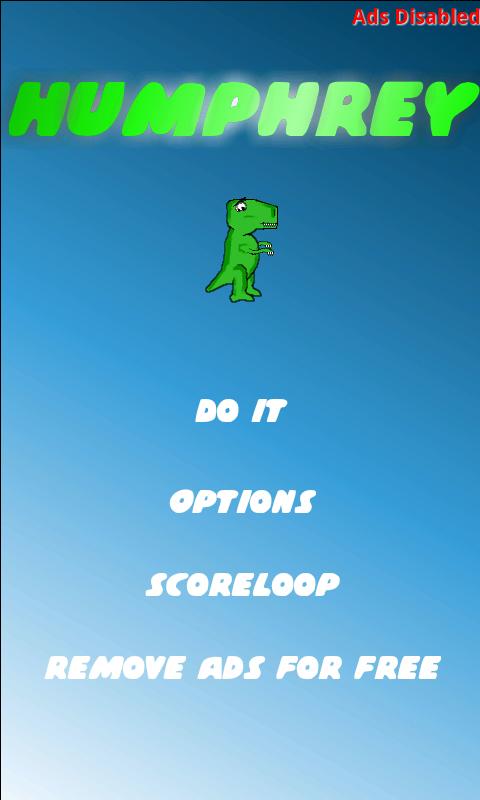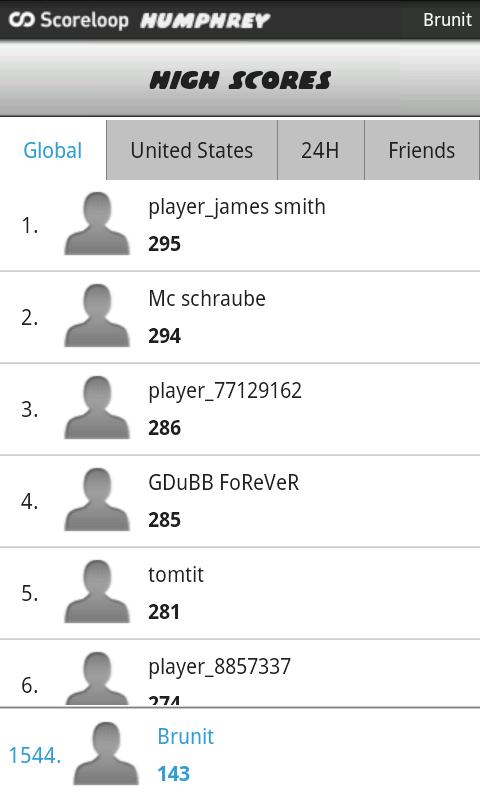 This is a very simple game I made in hopes to entertain children or those that like a simple timewaster. Humphrey is a not so mean TRex who must scurry downward between the rising ledges so that he doesnt hit the top of your screen.
In the style of other the popular FallDown type games, race your friend downward by tilting your phone to the left and right dodging ledges and collecting pickups along the way.
The speed of the game will soon accelerate making it harder for you to keep Humphrey from hitting the top of the screen and ending your game.
Last as long as you can for the highest possible score! Use your ScoreLoop profile or create one to submit your highest score on the online leaderboards.
Coming Soon:
More levels
More PickUp Items
Keywords: Angry Birds, Angry Birds Seasons, Paper Toss, Slice It, Talking Tom Cat, Spaghetti Marshmellow, Jewels, Bubble Buster
Previous Post: Awsome 3D Love Backgrounds
Next Post: Angy Birds Walkthrough Portal