App Specification
App Name:

iCruZn

Rating:

3.44

Apk:

com.flightsim

Cost:

Free

Developer:

http://www.icruzn.com

Market:

market://search?q=pname:com.flightsim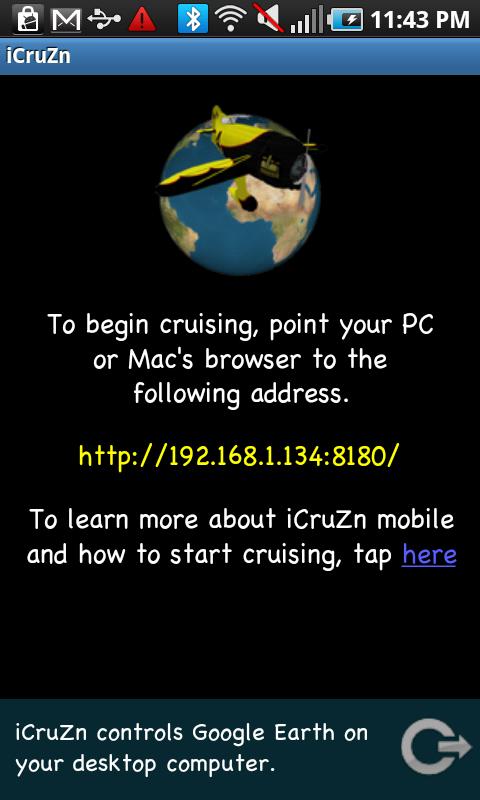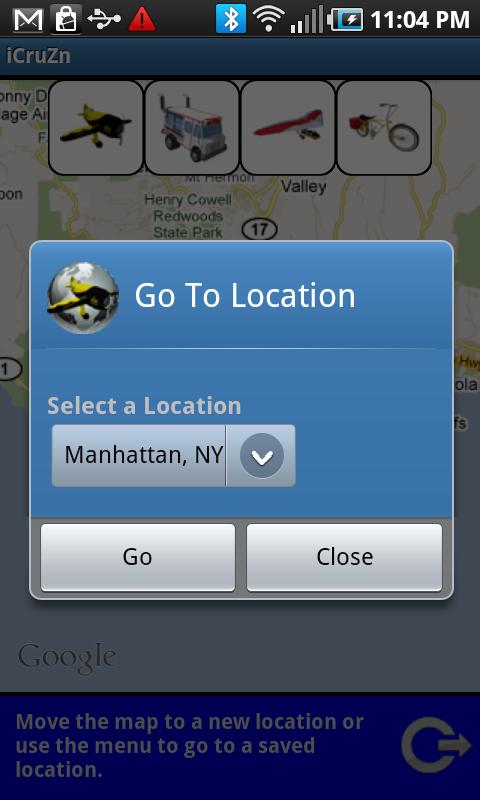 iCruZn controls Google Earth on your computer. You can cruise anywhere in the world on land or in the air all from your mobile phone.
With iCruZn you can fly over the Golden Gate Bridge or fly the entire length of the Danube River.
Or, maybe youre planning on a vacation to Hawaii… Use iCruZn to fly around the island to get a feel where youre going.
You can try your hand Hang Gliding over the Alps or drive the Truck around your home town.
Sit back on your couch or mount your phone on an exercise bike and use iCruZn on your big screen TV for an amazing experience.
The iCruZn android application requires a WiFi connection and connects your phone to Google Earth on your PC.
Download and install iCruZn Pro for an Ad free experience.
Visit http://www.icruzn.com for more info.
Previous Post: Q-bert USA
Next Post: 3D Curveball