App Specification
App Name:

iSdBackup for Galaxy S / Tab

Rating:

4.56

Apk:

jp.xii.relog.isdbackup

Cost:

Free

Developer:

http://relog.xii.jp/

Market:

market://search?q=pname:jp.xii.relog.isdbackup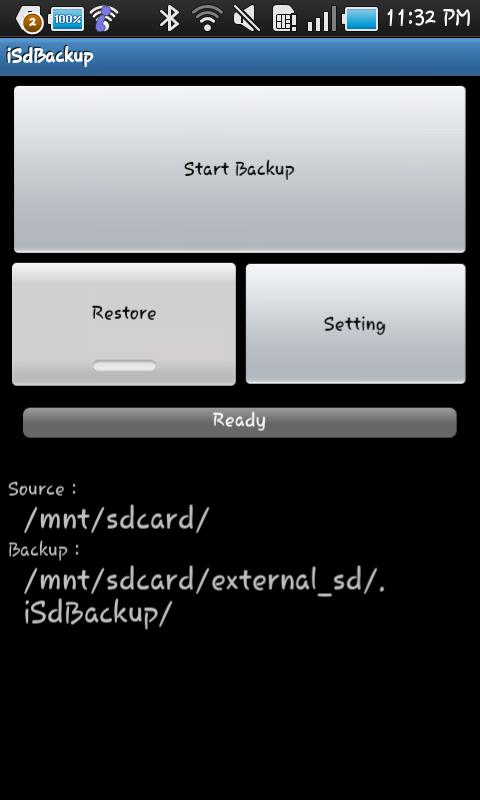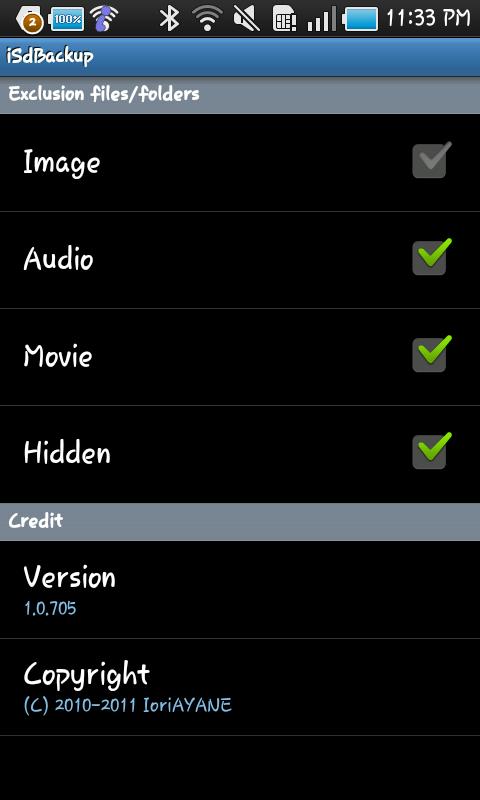 This is storage data backup tool for 'Galaxy S' and 'Galaxy Tab.
/// Features ///
– It copy from Internal storage to External storage(microSD card)
– It exclude image, audio, movie or hidden files
– It restore from External storage to Internal storage.
– It displays log.
– It do the list up of the application before backup.
(ApkListUpper is needed.)
/// Support OS version ///
– Galaxy S 2.1 / 2.2
– Galaxy Tab 2.2
/// News of the pay version (iSdBackupPro) ///
– It backs it up automatically.
You can set to "Specify Day" "Daily".
While battery is charged only.
– It back up apk files.
(for root users only)
/// Immunity from responsibility ///
 The author cannot take responsibility in all problems that occurred with iSdBackup.
Previous Post: chubby dog Live wallpaper
Next Post: iFree Dating