App Specification
App Name:

Jewel Rotation

Rating:

3.96

Apk:

com.sprakelsoft.jewelrotation

Cost:

Free

Developer:

http://www.sprakelsoft.com

Market:

market://search?q=pname:com.sprakelsoft.jewelrotation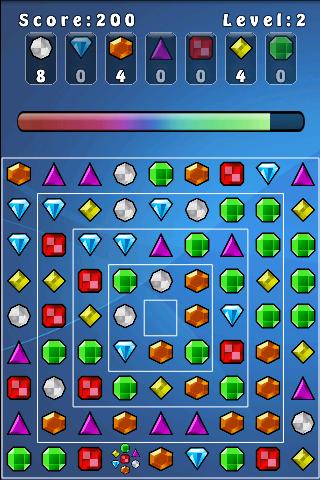 Jewel Rotation is a fun and addictive puzzle game which can be compared to tetris, bejeweled or jewels.
The goal is to match 4 or more jewels of the same kind by rotating one of the 4 layers on the board, which reduces your quota for that jewel.
If all quotas are 0, you get to the next level!
It´s a simple, yet quite polished and fun match4 puzzle game. Its quite addicting!
Similar or games that are as much fun: Angry Birds, Slice It, Tetris, Spaghetti and Marshmallows, Doodle Jump, Farm Frenzy, FarmVille, Shoot U, Papa Stacker, Space Physics, Jewels, Paper Toss, Robo Defense, Tower Defense, Robo Defence, Tower Defence, Fruit Ninja, Tank Hero, Talking Tom Cat, Tiki Towers, Super Tumble, X Construction, Warcraft, StarCraft, poker, tilt, youtube, google, War, Brain, Puzzle, Beta, Lite, Free, Grave, Solitaire, chess
Previous Post: Pai Gow Poker Free
Next Post: Parkour