App Specification
App Name:

Johnson Visual Level

Rating:

3.92

Apk:

actionxl.visuallevel

Cost:

Free

Developer:

http://www.actionxl.com

Market:

market://search?q=pname:actionxl.visuallevel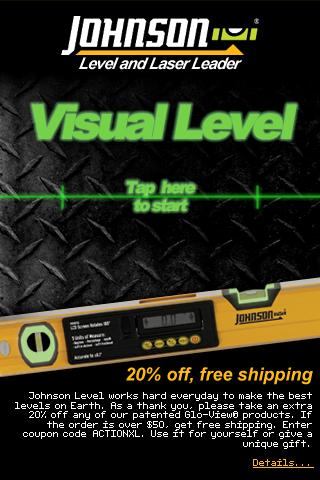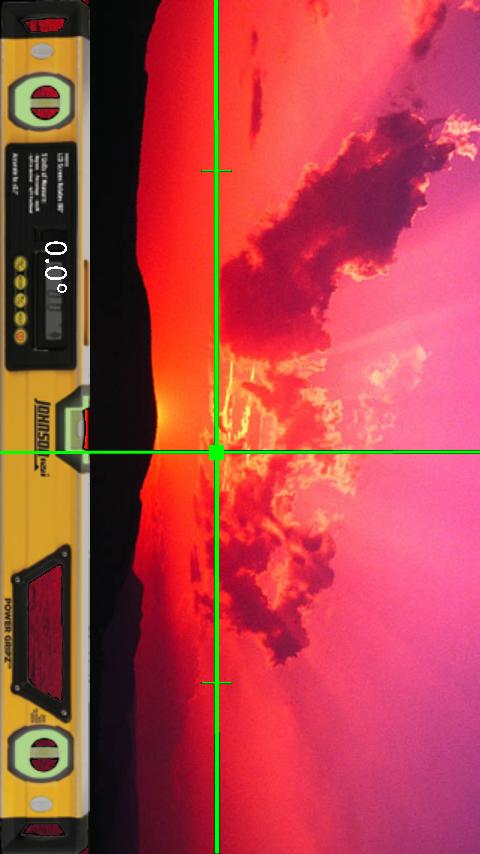 1.5: Smoother splash behavior.
1.4: Fixed Hold.
1.3: Now available on Android 1.6+.
1.2: Added Hold button.
1.1: Fixed force close.
Use the camera to see instantly if surfaces are level or plumb, like a virtual laser level. Digital level display shows angles in Degrees, Percent, mm/m, and in./ft. in decimal and fractional.
Previous Post: Sports Bar Finder
Next Post: NextAction