App Specification
App Name:

LEDs Hack ROOT ONLY

Rating:

4.32

Apk:

net.geekherd.softbuttonshack

Cost:

Free

Developer:

http://www.danvelazco.com

Market:

market://search?q=pname:net.geekherd.softbuttonshack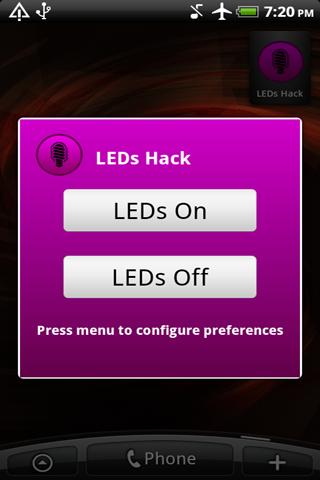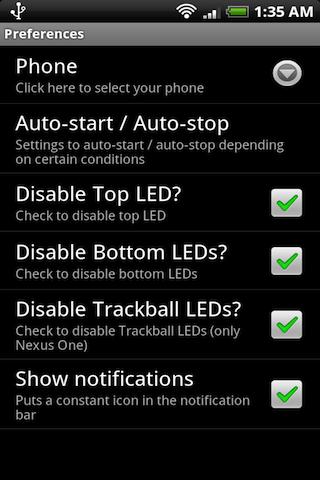 **ROOTED PHONES ONLY **
This app will let you disable the trackball, top & bottom LEDs. This will help if you use your phone as a night clock.
Only for: Droid, Incredible, Desire, EVO, MyTouch Slide, Sprint Hero & Nexus One.
Recent changes:
* Flickering/notification issues? Read intro! *
*NEW PERMISSIONS ARE USED FOR PAYPAL DONATIONS
*Latest:
- Support for myTouch4G
- Alert, I can only support devices that go through me. If you want me to support your device, and you have experience with linux and adb, contact me and well make it happen.
Previous Post: TouchTimer Lite
Next Post: G-Force