App Specification
App Name:

Mirudake MyMap

Rating:

4.39

Apk:

com.kamoland.mirudake

Cost:

Free

Developer:

http://kamoland.com/alias/mirudake.html

Market:

market://search?q=pname:com.kamoland.mirudake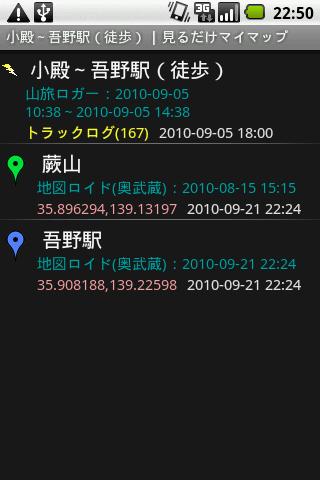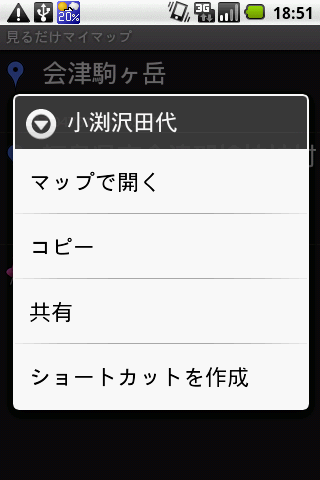 Unavailable after 2011/1/31.Because Google API will no longer be available after 2011/1/31.
Point list viewer of Google My Maps.
– Open map application with the point
– Share the point
– Create shortcut at HOME screen
NOTICE
You can't edit anything in My Maps.
This application only support viewing point list.
Previous Post: Stinky Radio Beta
Next Post: Amazon.com