App Specification
App Name:

MissDroid X Home Theme

Rating:

4.28

Apk:

mobi.addesigns.misscrazydroid

Cost:

US$0.99

Developer:

http://www.hyperfocusedinc.com

Market:

market://search?q=pname:mobi.addesigns.misscrazydroid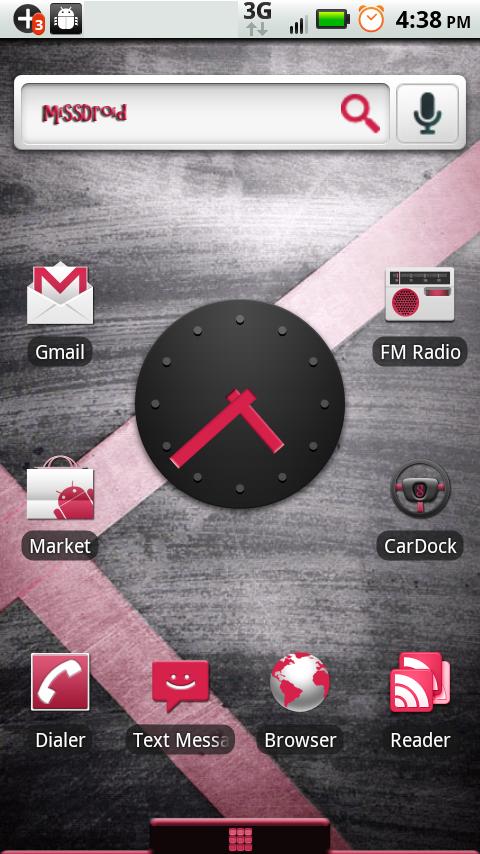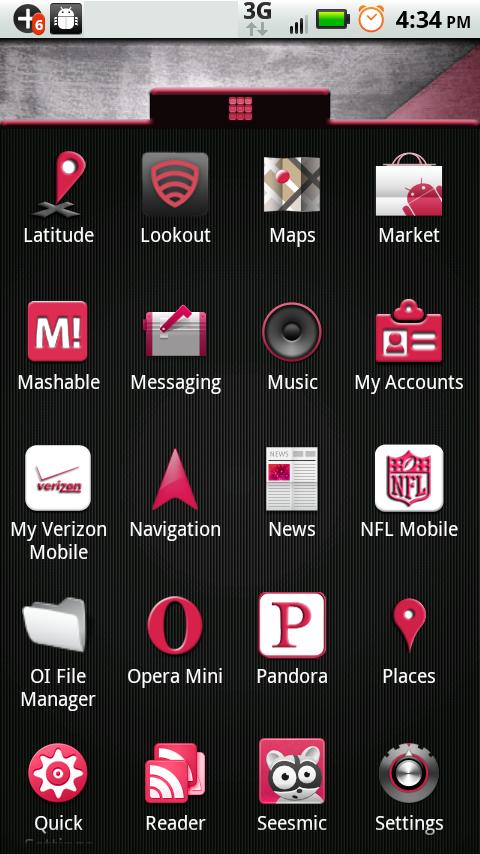 This is a Theme compatible with the following Home Replacement Apps:
aHome-full, 91 PandaHome, 91 PandaHome2, dxTop, Open Home, LiveHome, FreshFace, Crazy Home Pro & Lite.
YOU MUST HAVE 1 OF THESE INSTALLED 1st TO RUN THIS THEME APP!
Note: Home Replacement Applications [HRA]s apply themes slightly different depending on how theyre built or updated over time. Some show less/more skinned items beyond my control.
For both HDPI & MDPI devices.
4 Wallpaper Choices (dxTop & Crazy Home users)
Thank You for the support! :)
Recent changes:
v1.2 Lots of updates: added more internally coded icons to skin popular apps, new main wallpaper, new analog clock widget skin, optimized size of overall app
Previous Post: Silent Scheduler Free
Next Post: Funny RingToneZ