App Specification
App Name:

Monkey Flying Free

Rating:

2.73

Apk:

com.p2c.flyengfree

Cost:

Free

Developer:

http://polomin.tistory.com/114

Market:

market://search?q=pname:com.p2c.flyengfree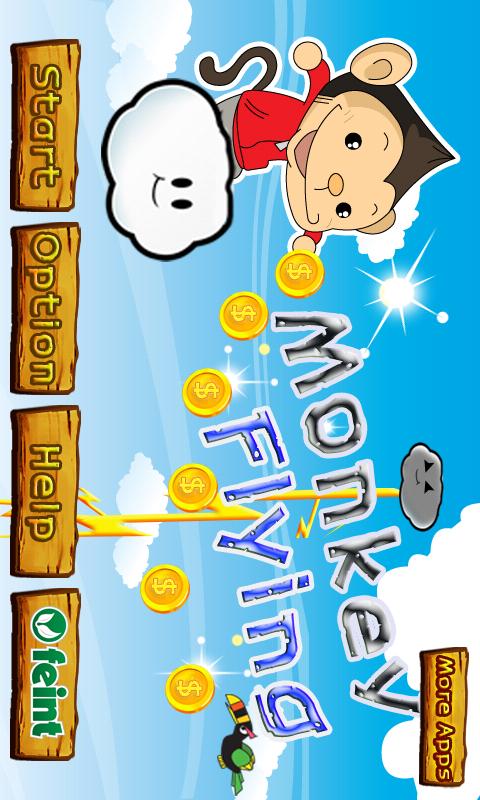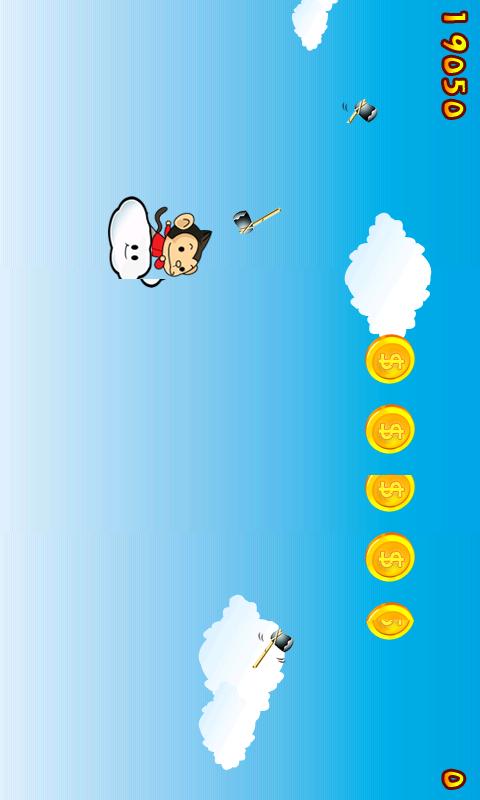 ** The game is available in resolution 480 * 800 or higher.
* This game is the fourth series of the MonkeyGame
* Avoiding obstacles and eat more coins will raise the score.
* Obstacle include axes, birds, lightning and more.
* Provides a OpenFeint(global ranking system).
*How to operate
When you touch the screen the monkey goes up.
If you do not touch the monkey falls down.
To move to the right will tilt to the right.
To move to the left to tilt left.
Previous Post: Mushroom Battle
Next Post: Nian a word puzzle