App Specification
App Name:

NEO Droid Asteroid Watch

Rating:

3.04

Apk:

org.jtb.neodroid

Cost:

Free

Developer:

http://zerocredibility.wordpress.com

Market:

market://search?q=pname:org.jtb.neodroid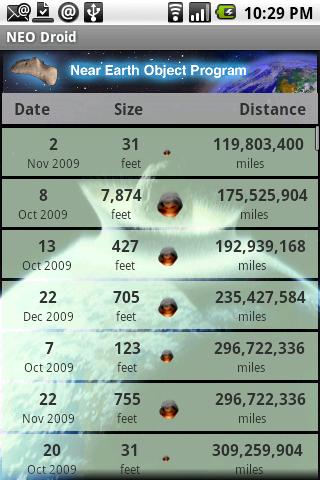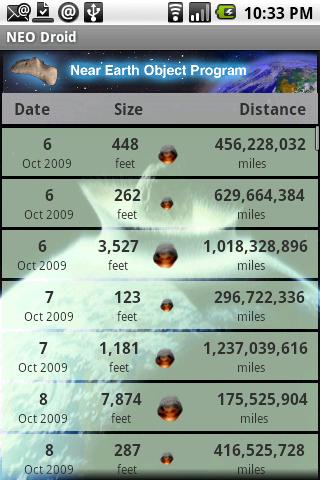 NEO (Near Earth Objects) Droid tracks asteroids and comets that make relatively close approaches to earth.
Sort by date, size, and closest approach distance.
Impress your friends by telling them the day they will be reduced to a smear of ash.
version 1.1.3: fix list display
Please contact me with problems / etc.
Previous Post: iCAMP-Success
Next Post: New York Knicks Countdown