App Specification
App Name:

Physics Formula Calculator 1.1

Rating:

3

Apk:

com.physics.calculator.v2

Cost:

US$0.99

Developer:

Market:

market://search?q=pname:com.physics.calculator.v2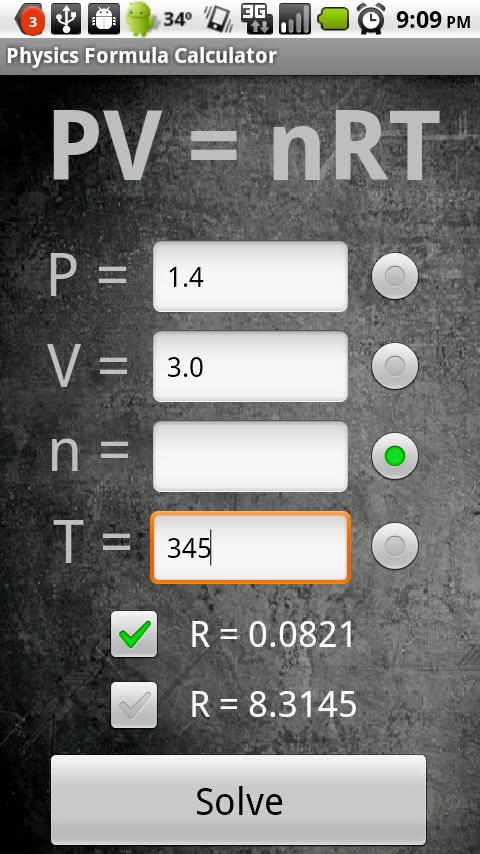 Intro $0.99
This is a physics application that has over 70 formulas that allow the user to solve for not one, but all of the variables in each formula. Much more useful than a basic reference app.
Perfect for Homework!
Topics:
-Newtonian Mech.
-Elect./Magnetism
-Fluids
-Thermal
-Atomic/Nuclear
-Waves/Optics
Recent changes:
Formulas are now Labeled, as requested by many users.
If you have any suggestions for future updates, please email us at tvince18@gmail.com
Previous Post: Las Vegas Chat / Shoutbox
Next Post: Fire Wallpapers