App Specification
App Name:

Prism 3D FREE

Rating:

3.94

Apk:

com.beepstreet.prismads

Cost:

Free

Developer:

http://www.facebook.com/hyperbees

Market:

market://search?q=pname:com.beepstreet.prismads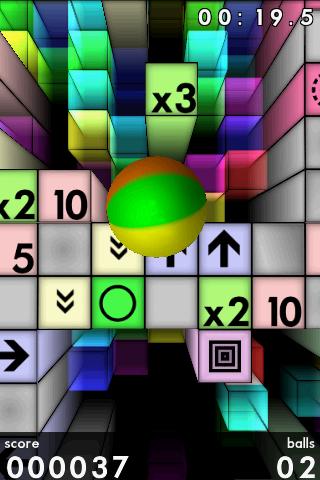 Prism 3D stands out for its bright, attractive approach PocketGamer.co.uk
The game has beautiful graphics, is incredibly smooth AndroidCentral.com
Prism 3D is amazingly fun, addictive and best of all skillfully challenging AndroidTapp.com
A totally new game testing your alertness and reflex. Accelerometercontrolled ball bouncing off 3D tiles.
Incredibly smooth graphics. 25 builtin levels. Dedicated level editor. Includes the infinite mode, achievements and leaderboard by OpenFeint.
Note this is a free, adsupported version. You may remove ads by purchasing a paid version (only $0.99!).
Doesnt work well with HTC Wildfire
Check out Kilgamore Castle our new arkanoidtype game