App Specification
App Name:

Profile Call Blocker

Rating:

4.46

Apk:

com.greythinker.punchback.profile

Cost:

US$0.99

Developer:

http://www.a0softus.com

Market:

market://search?q=pname:com.greythinker.punchback.profile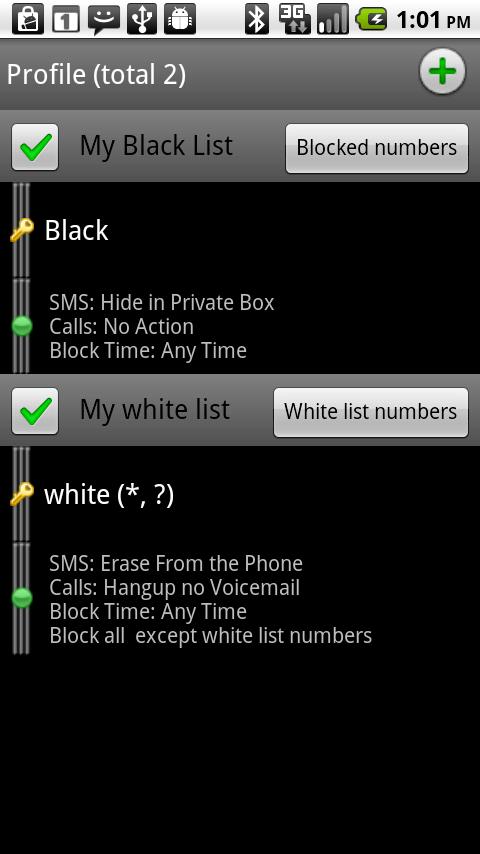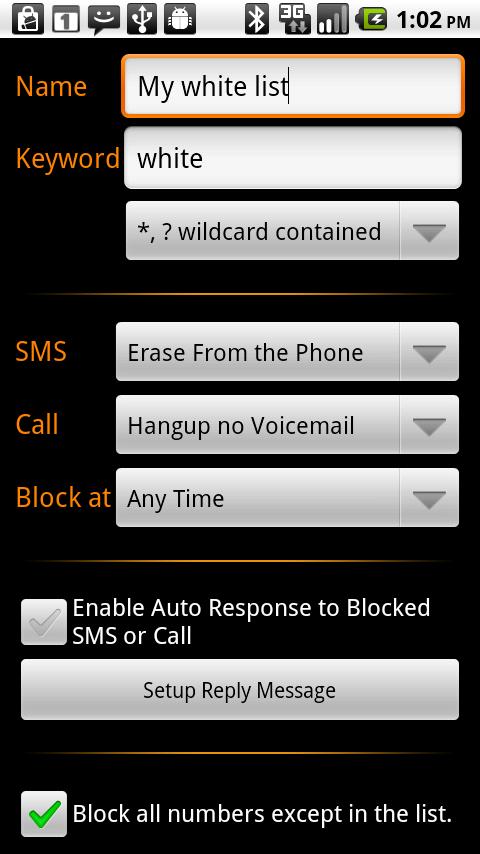 * This app doesn't work on LG670 Optimus, they changed the Android system too much.
Built based on the most popular call blocking app (Extreme Call Blocker Droid), this app provides a completely new way of call/sms blocking or filtering.
It is simple to configure and straight forward to use. We have excellent user support records and no question will be ignored.
Features:
* Configuration guide provides easy start up instructions.
* Each profile lets you decide when to block, at any time or base on calendar schedule.
* Each profile also lets you decide how to block SMS (SMS only for now, MMS is being worked on), erase it , or save it, or hide it; This app contains a built-in hidden SMS mail box.
* Each profile also lets you decide how to block calls, send to voice mail or hangup on calls; whether to block all numbers, or block PRIVATE or UNKNOWN numbers, or block any number that is not in your contact book.
* Each profile contains its own number list.
* Support white (don't block) list configuration.
* Support blocking scheduling on most popular calendars, Google, Exchange, Moxier and Roadsync.
* Support auto sms response to blocked sms or calls.
* Support wildcard matching on blocked numbers and Calendar keywords.
* Support auto erase blocked numbers from phone's call log.
* All blocking events are saved in the history log.
* Support backup and restore all data to/from SD card.
Trial version is available, trial version contains full functions but only support only one profile with one number in the list.
New release promotion, $0.99 for the first 500 users.
Also check out our Extreme Call Blocker Droid (no password protection) and Extreme Call Blocker Invisible (password protected and hidden icon), best selling call and sms privacy tool.
Previous Post: Skelly Social Distortion Phone
Next Post: KBGA 89.9 FM