App Specification
App Name:

Property Finder UK

Rating:

2.88

Apk:

me.tech.propertyfinder

Cost:

Free

Developer:

Market:

market://search?q=pname:me.tech.propertyfinder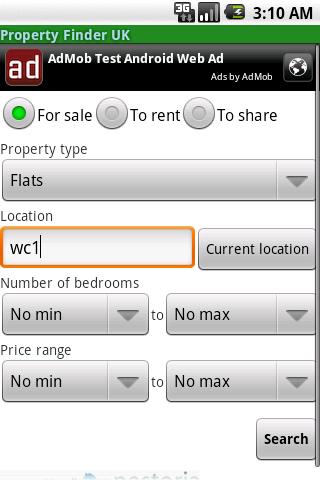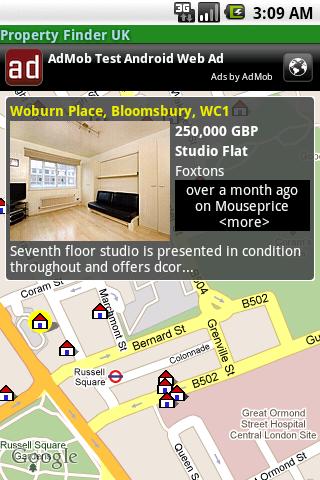 Sorry if the app didnt work properly between January 25th and the 29th. It is due to an API change made by our provider. However, this version of Property Finder should fix these issues.
Search for properties over a map from all major real estate agencies in the United Kingdom for sale, rent and share.
Property Finder UK is listing real estate properties from Find a Property, Zoopla, Homes & Property, Gumtree and many other real estate websites.
For best results, search by postcode or try to be more specific about your location. if you still dont see enough properties try zooming out.
If you found this free app useful, please rate it!
Property Finder UK is still in beta stage; we welcome bug reports and feature requests. By downloading you agree to the terms of use http://tech.me/app/pf/eula/
KEYWORDS:
Property, Properties, Real estate, Real estate agents, Real estate agencies, House, Houses, Flat, Flats, Apartment, Housing, UK, United Kingdom, London real estate, London home, London, London properties, Manchester, England, Northern Ireland, Scotland, Wales, Apartments, Home, Homes, Buy, Buying, Rent, Renting, Share, Map, Maps, Search, Find, Investment property, Find a Property, Zoopla, Homes & Property, Gumtree
Powered by Nestoria
Previous Post: Theme: Hearts Love
Next Post: priceline Hotel Negotiator