App Specification
App Name:

Recipes

Rating:

4.07

Apk:

com.mufumbo.android.recipe.search

Cost:

Free

Developer:

http://www.overtheoven.com/

Market:

market://search?q=pname:com.mufumbo.android.recipe.search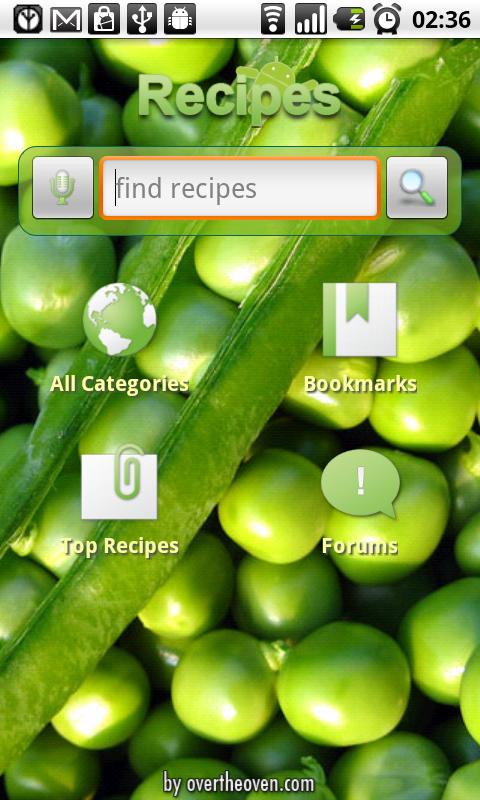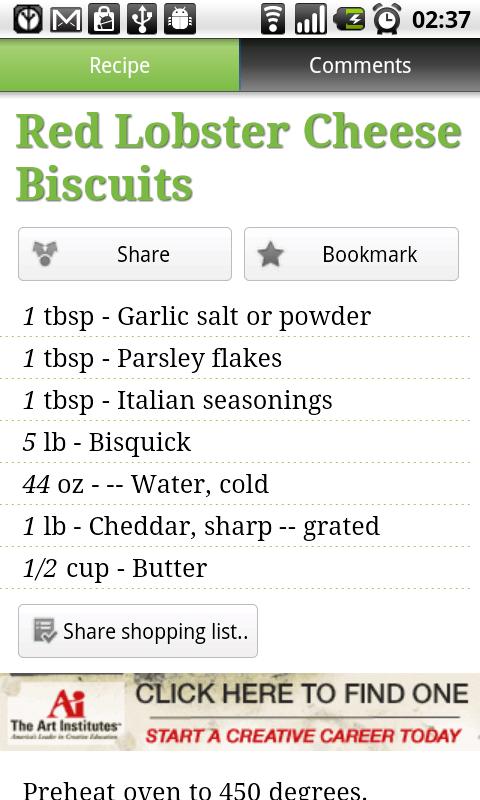 Now Recipes are simpler: speak or type ingredients you have and find great recipes!
If you feel like discovering new things just browse recipes by categories and start cooking!
Quickly find recipes for cooking what you have in the fridge by tying the singular ingredients.
Application Features:
- Complete recipes directions.
- Search recipes by ingredients and food title.
- Chat on food related topics.
- Comment and rate recipes.
- Favorite recipes for quick access. Just like a cookbook.
- Full functional forums with emphasis in recipes, food and health.
- Full sharing of recipes to: email, sms, twitter, facebook and others.
- Sharing and send links to overtheoven.com so your friends can see your recipes.
- Create your own recipes; share with friends and community.
OverTheOven.com has already helped millions of people to:
- Have a healthier food menu.
- Talk with a community of people with the same food tastes.
- Discover new recipes and cook great food. Even if you're in a diet.
- Save and share their precious cooking secrets to the cloud.
- Impress friends and family with great meals.
- Find food that fits their diet. Including diabetic, baby food, vegetarian, gluten free.
- Talk to other people about their diet and healthy tricks.
Now after you finished to cook you can take pictures of your impressive creations and share them to facebook, twitter, sms or email.
Forums is the new feature of the app. Discus cooking and recipe with people interested in health and food in general. Includes forums on these topics: cooking equipment, favorite recipes, baking, preserving, vegan cooking, diabetic meals, coffee discussions and diet forum.
Browse and cook Holidays recipes. Including East, Christmas, Halloween and Thanksgiving. Access them by going to:
-> All categories -> Holiday Recipes
Calories and nutritional information coming soon. You'll be able to search by number of calories and others.
Recipes is developed by OverTheOven.com. Check our website and show it to your friends. You can access the recipes from there too!
Previous Post: Simple Wallpaper
Next Post: The Big Fat EastEnders Quiz