App Specification
App Name:

Ring Loud Contacts

Rating:

4.78

Apk:

ca.jkiv.RingLoudContacts

Cost:

Free

Developer:

http://jkiv.ca/android

Market:

market://search?q=pname:ca.jkiv.RingLoudContacts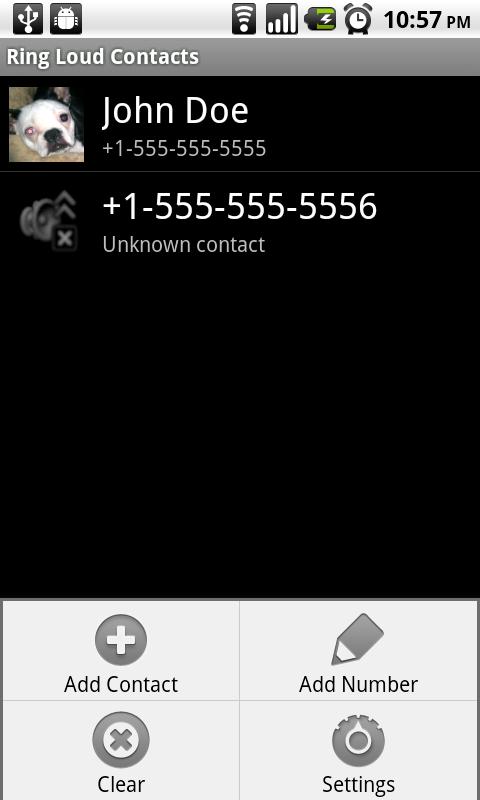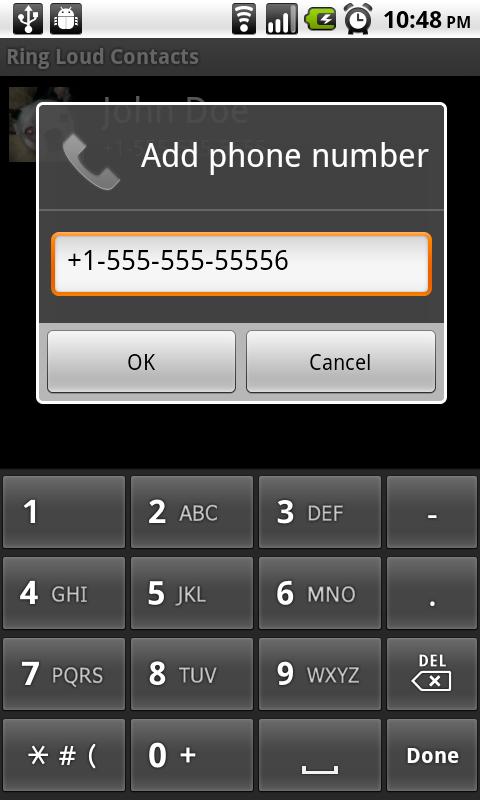 ** This app requires caller-ID. **
This is an Android app that maximizes your ring volume when certain numbers are calling. These numbers are specified by the user. The user can add one of their contacts or specify a number manually.
Source code available at https://github.com/jkiv/RingLoudContacts
Recent changes:
Made list prettier: if the number is in your contacts list then the contacts name and photo are displayed.
Previous Post: PRANKTXT
Next Post: Russian Word of the Day