App Specification
App Name:

Screen&System Information Tool

Rating:

3.79

Apk:

de.screeninfotool

Cost:

Free

Developer:

http://www.jerrysource.com

Market:

market://search?q=pname:de.screeninfotool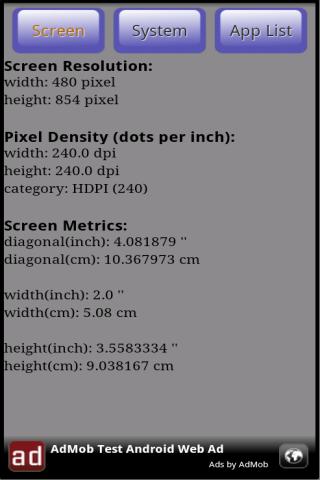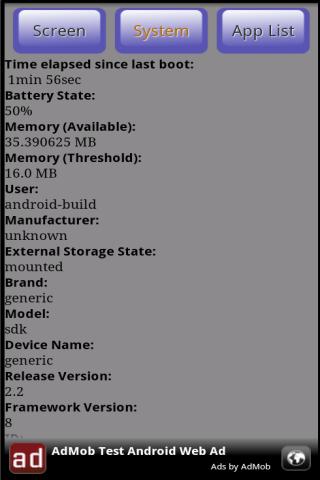 System analytics tool for your devices screen and system properties.
+ screen resolution, screen metrics, screen density
+ dots per inch (dpi) category info
+ battery state
+ system memory (available)
+ system threshold memory
+ android system info
+ last system boot & further system data
+ available system sensors
+ system version info
+ external storage state
+ list of installed applications with their file path
+ framework system version
+ build ID
Screen&System Information tool provides reliable information about your system parameters and screen data. There are three seperate secions: Screen, System and App List.
Previous Post: Phonebook 2.0
Next Post: Simple BBSB Remote