App Specification
App Name:

Should I Drive??

Rating:

3.78

Apk:

should.i.drive

Cost:

Free

Developer:

http://www.burmat-it.com/android.html

Market:

market://search?q=pname:should.i.drive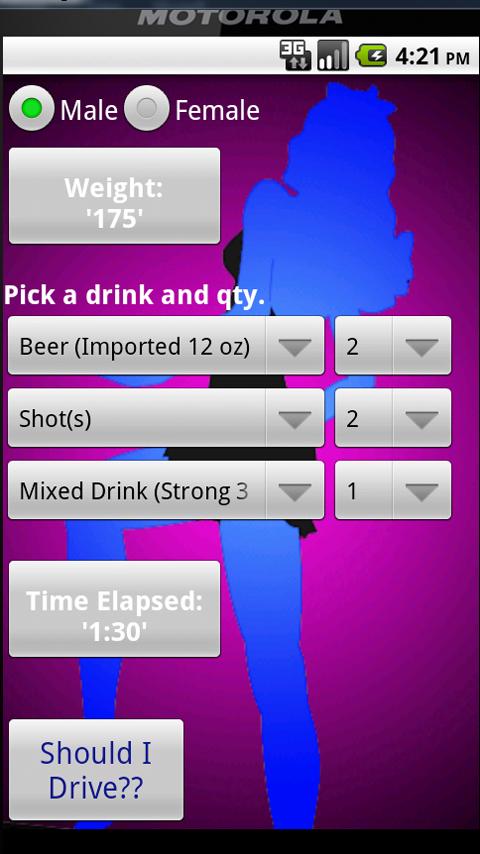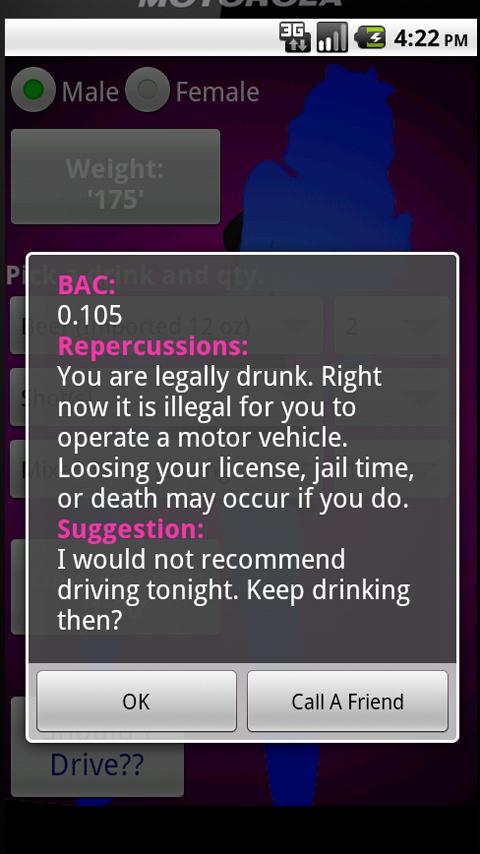 -Blood Alcohol Content
-Suggestion
-Call a friend
-THERE IS NO METRIC!
-Please EMAIL bugs and comments instead of poor ratings. Also remember this is FREE.. Dont be harsh.
(This app is not intended to promote drinking, or drinking and driving.)
- 3.0 released for upcoming Spanish marketing version. Most changes are back end; however some GUI objects, repercussions, and suggestions are updated.
- 3.1 (future release) will have updated graphics, icons, and new/improved GUI
Search tags:
BAC
Drunk
Blood Alcohol Content Level