App Specification
App Name:

SlideIt: Hello Kitty

Rating:

5

Apk:

slide.puzzle.hellokitty

Cost:

Free

Developer:

http://www.games.com

Market:

market://search?q=pname:slide.puzzle.hellokitty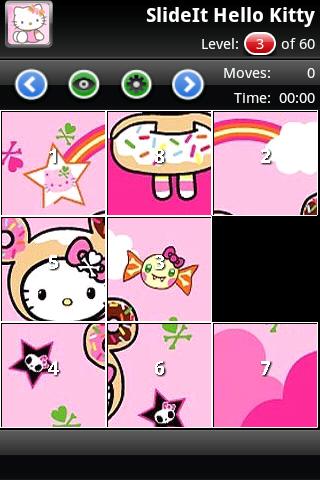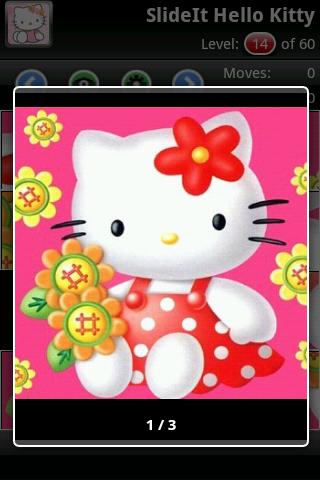 * GAME FOR KIDS *
Hello Kitty Slide Puzzle!
Kids love a good challenge!
Use your head and beat this perplexing puzzle game.
Rules:
Sliding a square to the open region
You can move more than one piece at a time by sliding in a row
Keep moving until you have unscrambled the picture
There is no time limit
Difficulty will be increased every 10 level
There is no reason to wait, start sliding your tiles today!
ColorMe Studio