App Specification
App Name:

Solitaire Seasons

Rating:

3.25

Apk:

com.mediafill.hotblox.seasons

Cost:

Free

Developer:

http://androapps.com

Market:

market://search?q=pname:com.mediafill.hotblox.seasons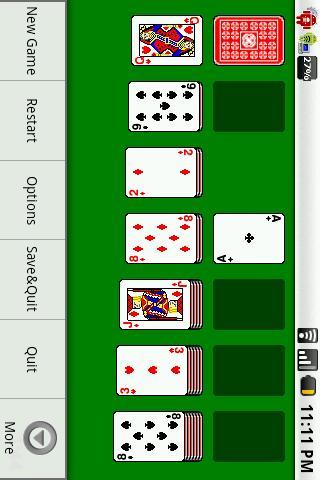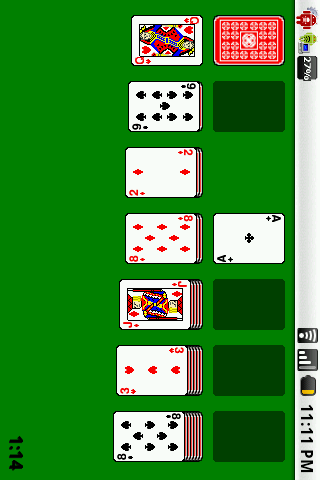 Help celebrate valentines day Solitaire Seasons Free! Great Klondike Solitaire Seasons card game For Android.
Klondike Solitaire, Spider & Freecell, Forty Thieves, Vegas style Solitaire, draw one, draw three, Solitaire diamond playing card games.
The free Klondike Solitaire card game requires a lot of patience, skill and intelligence and weve got a variety of interesting Solitaire variations (including valentines day), but if you want to test how lucky you are you should also try our other free puzzle games.
Please give our free valentines day solitaire a favorable rating so we can put our energy into making our free Solitaire app better. Were working hard on updates for Solitaire including a Tablet version. Happy users make us happy!
This is a special Seasons version of our game that will change card art with the seasons. Enjoy!
Other Card Games: Bridge, Canasta, Cribbage, Euchre, Hearts, Pinochle, Pitch, Rummy, Spades, Whist, Flinch, Fluxx, Hoyle Games, Mille Bornes, Monopoly Cards, Pit, Phase 10, Rook, Rummikub, Sequence, SkipBo, Tripoley, UNO, Wizard, Authors, Cartoon Cards, Go Fish, Pokemon, Professor Noggin's, Educational Games, Apples To Apples, Cranium, Mindtrap, Trivial Pursuit, Wise & Otherwise, Trumps
Other great games to check out: Angry Birds, Coin Dozer, Real Racing, Cut the Rope, Fragger, Smurfs Village, Loco Launcho, MONOPOLY, Tap Tap Revenge, Scrabble, UNO, Plants vs. Zombies, Texas Poker, Restaurant Story: Valentines Day, TinkerBox, FIFA 11, Horse Frenzy ,Tap Zoo, ArtRage,
ArtRage, Robo Defence, X Construction, Finger Physics, Solitaire, Bejewelled, Bubble Blaster, Jewels, Jewellust, Paper Toss, Live Holdem Poker, Unblock Me, Sudoku, Tetris, PacMan, Bubble Blast, Tank Hero, Slice It, Labyrinth, Pinball, Mahjong, Tic Tac Toe, Doodle Jump, The Moron Test, Fishin 2 Go, Gem Miner, Abduction, Link It
Previous Post: Chromatron3
Next Post: Classic Card Break