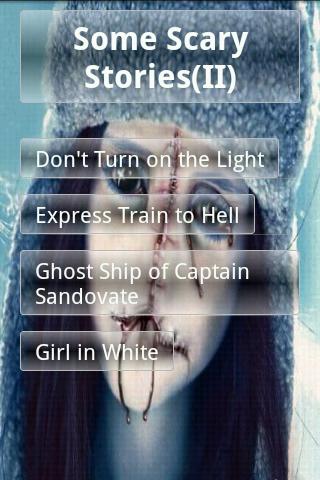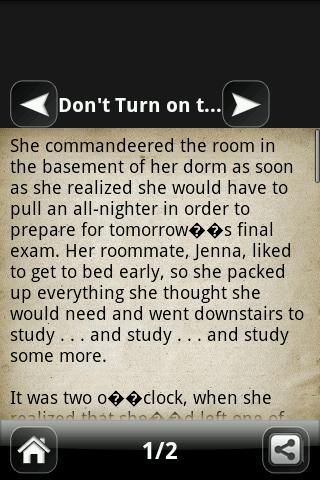 Here we go! This is todays scary!
1.Dont Turn on the Light
2.Express Train to Hell
3.Ghost Ship of Captain Sandovate
4.Girl in White
Some readers comments:
this story is soooooooooo scary it is the best scary story ever!!!!!Plus my name is Jenna so it akes it that moure scary!!!
Recent changes:
This is scary! My dads in the other room, so I dont feel safe, and I had to keep looking around to make sure I was alone.
What? I thought that was going to be scary?! The only thing that scared me was when the guy disappeared right when my dog knocked over a box of dishes! AND even THAT didnt make me jump a mile!
App Specification
App Name:

Some Scary StoriesIV

Rating:

Apk:

com.epzreader.scary4

Cost:

Free

Developer:

http://ebook.10086apk.com

Market:

market://search?q=pname:com.epzreader.scary4