App Specification
App Name:

Spotget Spotify remote

Rating:

3.74

Apk:

com.friedflow.spotget

Cost:

Free

Developer:

http://friedflow.blogspot.com/

Market:

market://search?q=pname:com.friedflow.spotget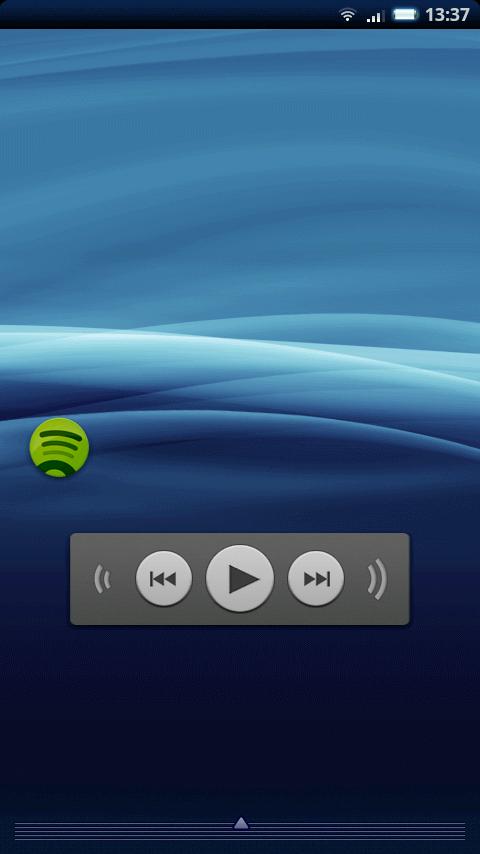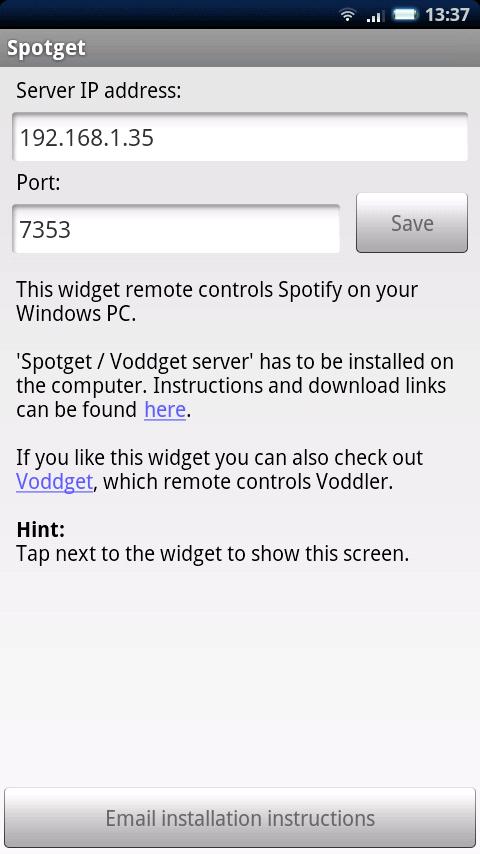 Spotget – a Spotify widget that remote controls Spotify on your Windows PC.
• Play/pause
• Next/previous track
• Volume
Spotget / Voddget server has to be installed on the PC.
Tap on Visit the developers Web page below for instructions.
Please email me if you have any questions.
Recent changes:
Updated link to installation instructions.
Previous Post: Le + belle frasi x SMS/Mail Ad
Next Post: ABeautifulLandscapeV6