App Specification
App Name:

TempMonitor

Rating:

4.68

Apk:

org.alldroid.apps.tempmonitor

Cost:

US$2.99

Developer:

http://workshowcase.com

Market:

market://search?q=pname:org.alldroid.apps.tempmonitor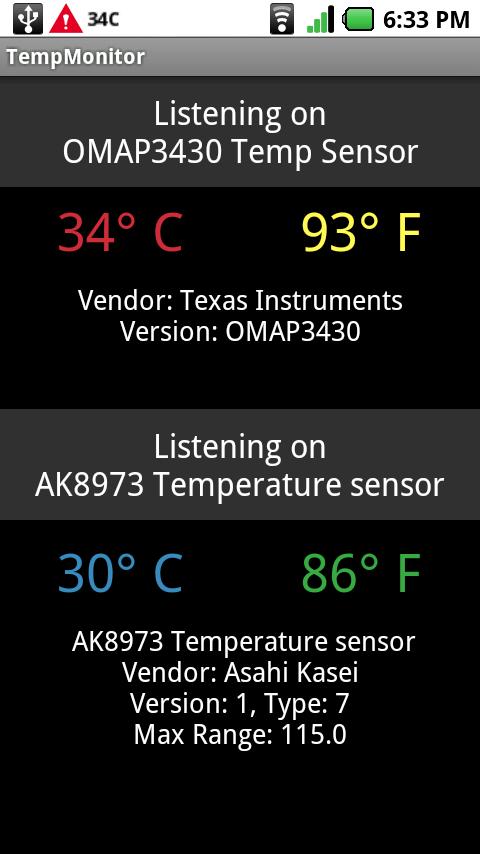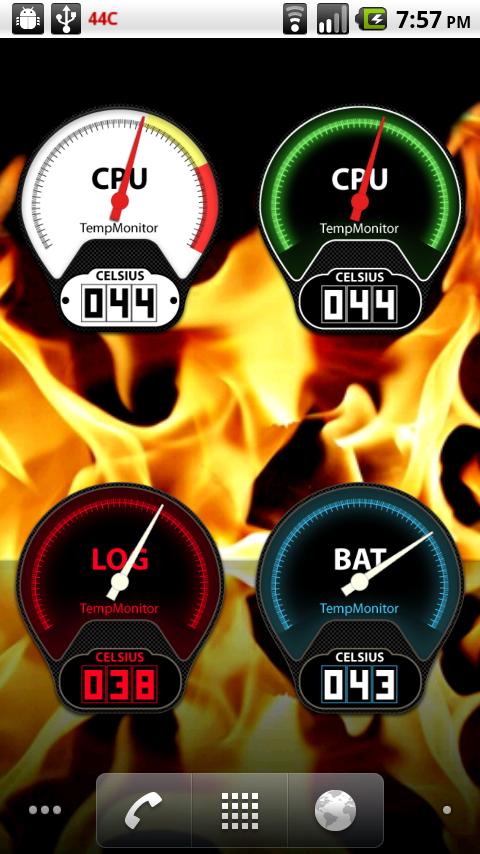 Monitor the temperature of your android device.
*Temp in status bar C or F
*Colors, Ranges, Min Temp
*Bat, System, or CPU Temp
CPU Temp only available on modded Droid 1.
3.0.1 New Launcher Icon
* Exclude from task killer
* Forcing sdcard install causes widgets to disassociate on reboot!
* Issues? Email or I cant help.
Previous Post: Persian Soft Keyboard
Next Post: Loopt Star