App Specification
App Name:

Ultimate Arnold Soundboard

Rating:

4.21

Apk:

com.stealthrabbi.arnold

Cost:

Free

Developer:

http://gamecola.net/tag/mark-freedman/

Market:

market://search?q=pname:com.stealthrabbi.arnold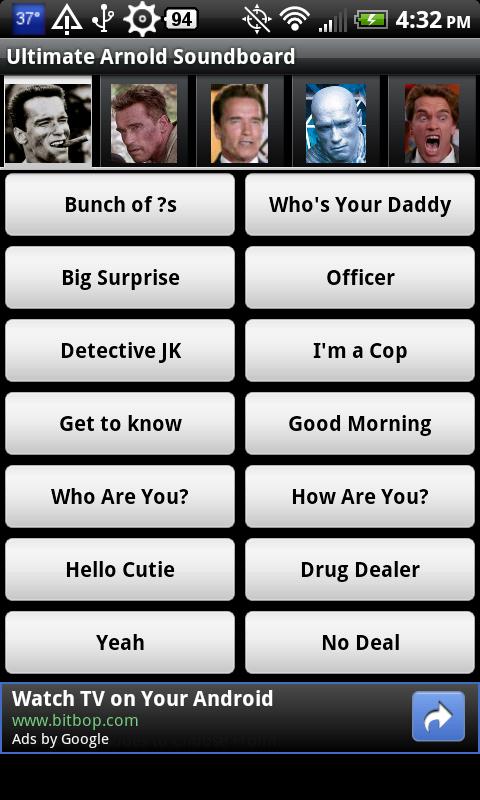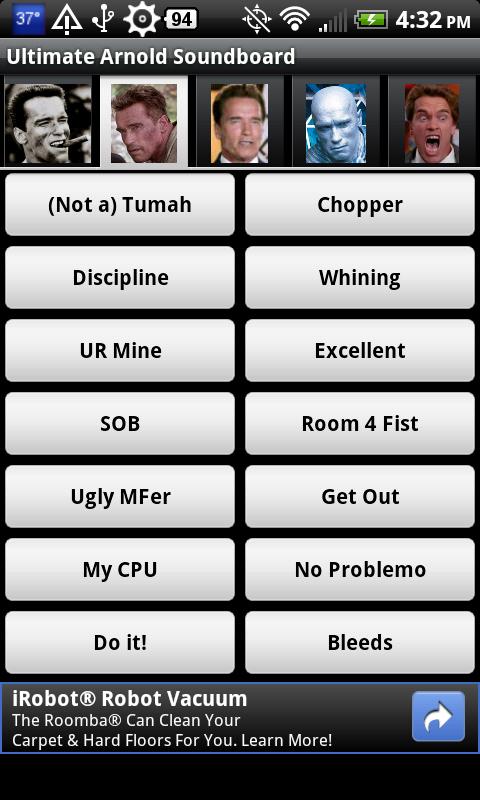 Get ready for some laughs and great memories with the Ultimate Arnold Schwarzenegger Soundboard! Rare 65+ Sounds and growing. Stay tuned for new sounds! We also take requests!
✓Long click button to save to SDCard\stealthrabbi, set as ring tone and notification tone, and share sounds via Email!
✓Installs right to the SD Card!
✓Get to the Choppah
✓Im a cop, you idiot!
✓Who Are You?
✓Yakkity Yak
✓Stop It!
✓The Terminator, Terminator 2, Predator, Kindergarten Cop, Total Recall, Twins, Jingle All the Way and more!
✓YouTube Arnold Prank Call Links!
PS – Hey, Im a police officer! Check out my other apps Wilford Brimely Sounds and GhostBusters Sounds.
Previous Post: Snap FX Camera, Photo Editor
Next Post: Camcorder shortcut