App Specification
App Name:

Wigle Wifi

Rating:

4.35

Apk:

net.wigle.wigleandroid

Cost:

Free

Developer:

http://wigle.net

Market:

market://search?q=pname:net.wigle.wigleandroid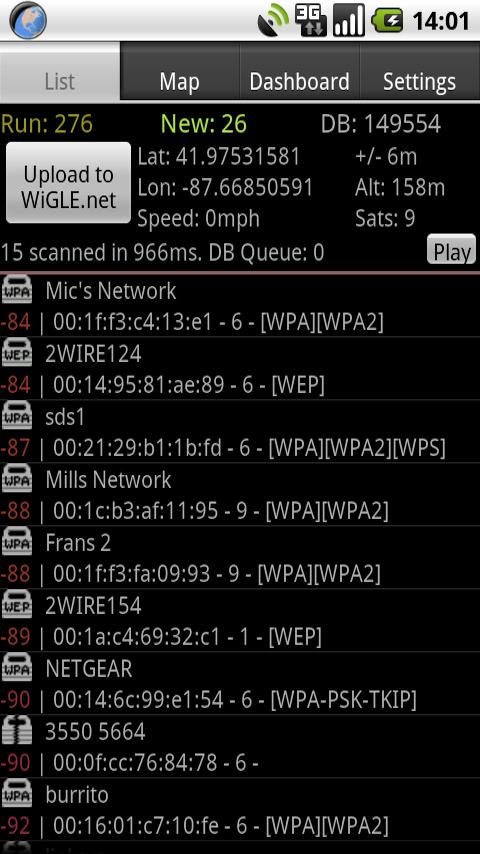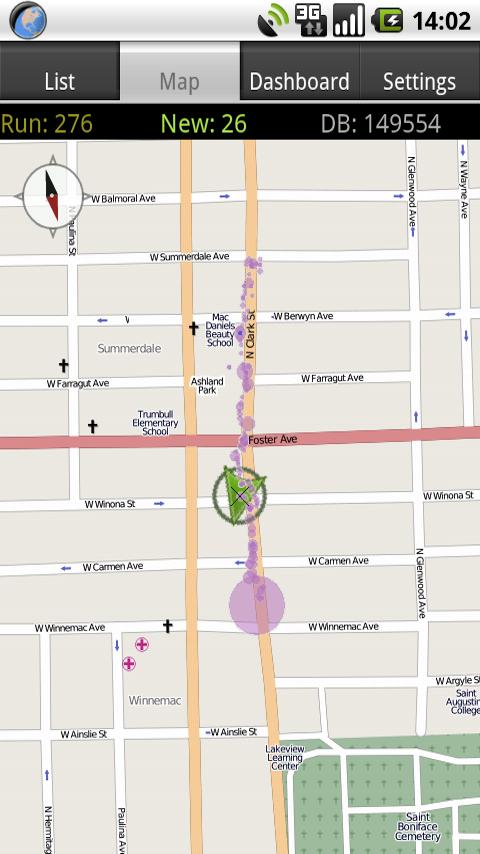 A wardriving app to netstumble, display and map found wireless networks and cell towers, easily uploading to the http://wigle.net database. Export to CSV or KML. Includes audio and Text-to-Speech alerting. Has a local database to track new networks found. Compete on the leaderboard for most networks located! No ads.
Release notes:
http://wigle.net/wiglewifi/TODO
For wifi and cell towers to be mapped, you must wait for your device to determine the current location, via GPS or Networks.
Previous Post: HD Deep Sea Gallery
Next Post: AudioManager Skin: Slidey